Photo: Amazon Prime Video
The makers of the web series 'Tandav' have denied protection from arrest by the Supreme Court in the FIR registered against them. The Supreme Court, in its decision, has advised to go to the High Court for cancellation of anticipatory bail or FIR.
News18No

Last Updated:January 27, 2021 4:05 PM IS
Actor Ali Abbaz Zafar's first web series 'Tandav', followed by controversy after actor Zeeshan Ayyub, Amazon Prime Video, and the show's makers protected the Supreme Court from arrest. Had appealed But the Supreme Court has refused to give any such relief. An FIR was lodged in several states of the country for inciting religious sentiments on the content shown in this web series. In such a situation, the Supreme Court has now refused to protect the arrest of the accused Mohammed Zeeshan Ayub, Amazon Prime Video (India) and Tandav Makers in the FIR filed against them. The Supreme Court, in its decision, has advised to go to the High Court for cancellation of anticipatory bail or FIR. On Wednesday, the petitions filed by Amazon and the makers of this website were heard on Wednesday. These petitions have demanded the cancellation of FIRs against several people, including Director Ali Abbas Zafar in different states.
A three-judge bench headed by Justice Ashok Bhushan has issued a notice on behalf of the actors and producers of this web series to club FIRs registered against them in six states. Justices RS Reddy and MR Shah turned down the appeal for grant of interim bail. Since the release of this series, many cases have been registered for hurting religious sentiments on its makers.
On behalf of the people associated with the web series, senior lawyer Loer Fali S. in the court. Nariman, Mukul Rohatgi and Siddharth Luthra arrived. Fali S. Nariman, who is representing Amazon Prime in the Supreme Court, said, 'We have sent an apology, but 7 FIRs have been filed in 6 states. Every day new FIRs are coming out. He said, 'Order should be issued on this and no action should be taken.' During the hearing, Amazon said that we have not shown anything wrong. Nariman said, 'According to us nothing was objectionable. His honor was hurt, so we removed him. Even after this, FIRs are registered in 6 states.
During the hearing, Mukul Rohatgi mentioned the case of journalist Arnab Goswami. Rohatgi said, 'You gave relief to Arnab Goswami.' At the same time, the advocate has said to bring the cases of all the states to Mumbai. He said that all the FIRs should be merged and trials should be conducted in Mumbai. We cannot face trials by going to all states.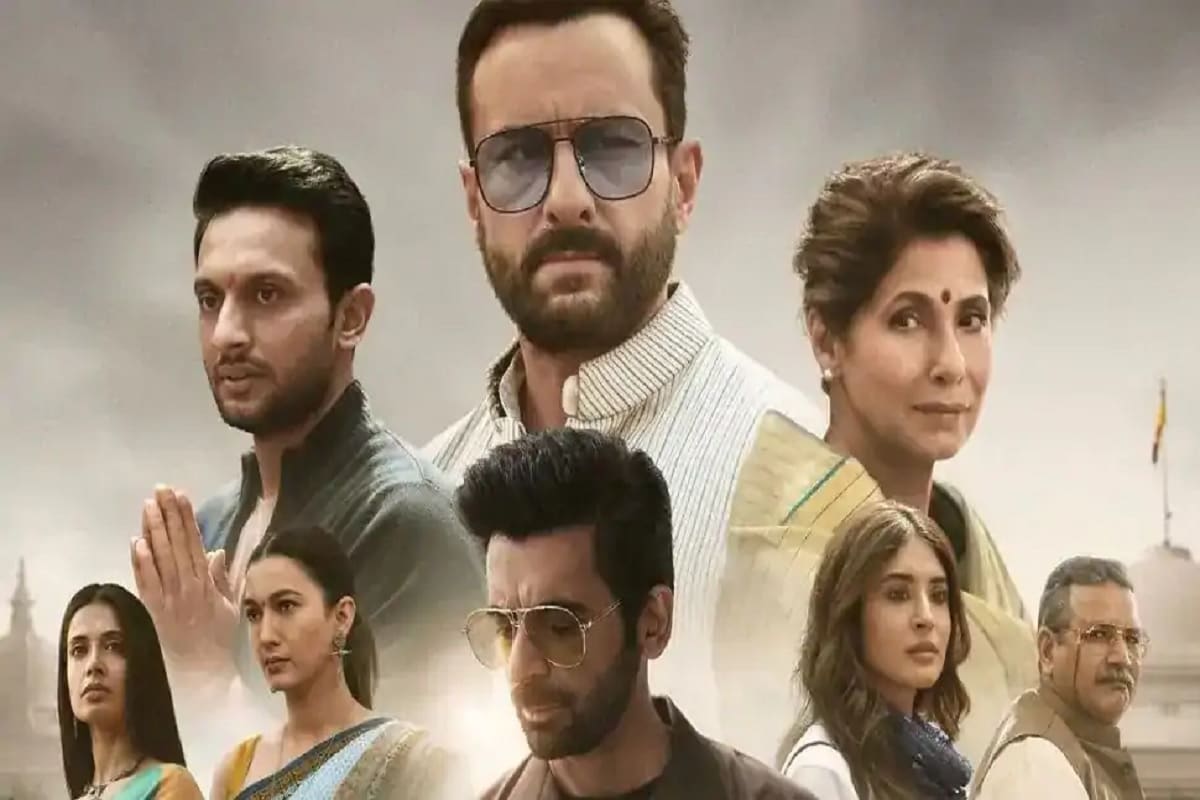 Complaint filed against filmmakers of Taandav web series
Let me tell you that after the constant protests and resentment of people, objectionable scenes have been removed from this web series. Also, Director Ali Abbaz Zafar has also apologized without any condition for his displeasure.