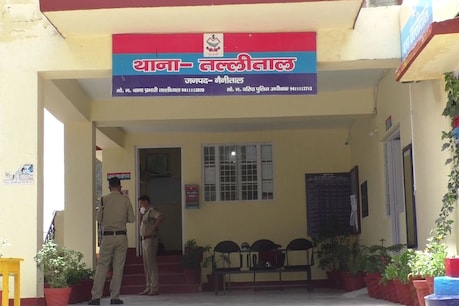 The married man implicated a minor from Nainital in his love on Facebook during the lockdown.
Nainital News: Married man implicated a minor from Nainital in his love jungle on Facebook during lockdown. Even introduced his wife to his girlfriend by making her his sister-in-law. Call the girlfriend at the hotel and have a relationship. Now both wife and girlfriend are demanding to punish this vicious lover.
Nainital
Two women have reached the Nainital police station on Thursday to punish a man. Shahajahanpur's married Ravi Sharma struck up a social media friendship with a minor girl from Nainital during the lockdown. Friendship turned into love. Then they made a relationship by pretending to marry. When this secret was revealed, both the wife and the girlfriend approached each other and threatened both the police stations. Police has started the process of filing a case in 376 and Pasco Act in the whole case.
In this regard, SO Tallital says that the girl from Nainital is under 18 years of age. The accused has made connections with him in the hotel. A lawsuit has been filed. Due to the location of the Mallital incident, reference is being made for investigation.
Actually. Ravi Sharma of Shahjahanpur is already married, yet during the lockdown, he caught a minor girl of Nainital Baldiakhan in Premjal. Nainital also came to meet the girl in August, October and December. Hired a hotel in Nainital and made physical relations with the girl many times by pretending to be married. During this time, marriage was also done by Ravi Sharma. Made his wife his sister-in-law and kept cheating.
After the secret was revealed, his wife contacted his girlfriend and it was found out that Ravi made friends with many girls through Facebook and implied marriage. The accused also has a daughter. Now both wife and girlfriend are demanding to punish this vicious lover.
This is how the whole case was revealed
Ravi Sharma works in Rudrapur. Almora is his mother-in-law but in lockdown, he also trapped the girl of Nainital in his love. By making his wife his sister-in-law, he made a relationship by convincing the Nainital girl to marry him. When the wife read chatting on her husband's mobile, she was stunned. After this, the wife contacted the girl and came to Nainital. During this, the girl told that Ravi got married in Hanuman temple. Both have now demanded action.