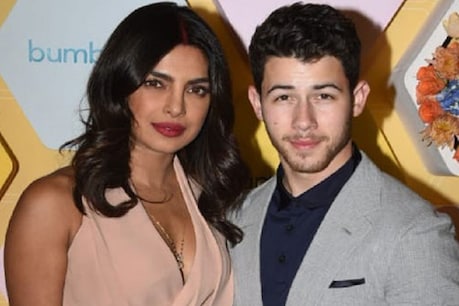 Priyanka Chopra and Nick Jonas.
Nick Jonas, the husband of Bollywood Hollywood actress Priyanka Chopra, is confident that Priyanka will be honored with the Oscar Award and will also achieve the feat in Hollywood.
News18No

Last Updated:January 29, 2021, 3:39 PM IS
Mumbai.
Priyanka Chopra, who has accumulated her coin in Bollywood, is now trying to establish her foothold in Hollywood. Her new film 'The White Tiger' is getting much praise, but for Priyanka, she has failed in front of her husband Nick Jonas. At the Variety's Awards Circuit podcast, Priyanka Chopra bridged the praises of her husband Nick. Priyanka said that Nick is such a perfect husband, who doesn't do anything wrong, and this characteristic of Nick brings me closer to him.
Priyanka Chopra said that this gives such a confidence that whatever you are doing, it is very better. Priyanka said that Nick has great faith in my work. He says that 'you can be the first Jonas to win an Oscar'.
Priyanka Chopra's film The White Tiger, starring Rajkumar Rao and Adarsh ​​Gaurav, has received huge success. The actors associated with this film have been honored with special honors. This film released on Netphilix has got the title of Best Film in Gold List. The Gold List has released a list of Best Film and Artist in which Priyanka Chopra has been awarded the Best Supporting Heroine for the film 'The White Tiger'.
Priyanka Chopra, who has won the hearts of her fans with her strong acting from Bollywood to Hollywood, is currently working for some big films as well as American TV production. Apart from Matrix-4, he also has several international films, including the web series and the Russo Brothers' Avengers: Endgame. Priyanka Chopra has recently completed the shooting of her Hollywood film 'Text for You' in London. Priyanka had shared a photo related to the shooting of this film on Instagram. Former Miss World Priyanka Chopra, who is known internationally for her impeccable style, is a heroine as well as a singer, filmmaker. Priyanka Chopra has been awarded several awards in India for her performance, including National Film Award and Filmfare Award. Priyanka has also been awarded the Padma Shri by the Government of India. Apart from this, Time magazine has included Priyanka Chopra in the list of 100 influential people of the world.