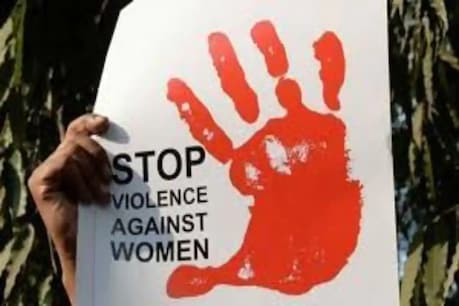 A woman from Uttarakhand has alleged that her in-laws were beaten up by her in-laws and the husband kicked out of the house saying three divorces. (Symbolic picture)
Surtaj, a resident of Gullarghatti, was beaten and beaten by her husband and in-laws. Then her husband Mohammad Furqan divorced her and drove her out of the house. In this regard, Sartaj has filed a complaint with the police.
News18No

Last Updated:January 30, 2021 9:10 PM IS
Nainital
In spite of the law made for triple talaq, cases of divorces on minor matters are coming out from many states. A case of triple talaq has also come out from Uttarakhand. A woman here has accused former husband of the State Commission for Women Amita Lohni and police for beating her husband for not having children and giving him three divorces. She said that she was beaten fiercely by the people of her in-laws and at the same time the husband gave her three divorces and removed her from the house.
In the letter given by Amita Lohni, former vice-chairman of the State Women's Commission and Sartaj, a resident of Mohalla Gularghatti, to the police, she said that she was married to Mohammad Furkan, resident of Bijnor, Kotwali Nagina district, twelve years ago. In his marriage, the family gave a lot of dowry. The woman alleges that the in-laws started demanding more dowry only after marriage. My family fulfilled every demand of in-laws. Even after this, in-laws kept pressing on dowry. On the next day, the husband started taunting her with children and dowry. She was constantly tortured for not having children. The victim told that four years ago, her husband also tried to kill her by poisoning and strangling her.
The woman, who has come to the shelter of the State Women's Commission, alleges that on Thursday night both her brothers had gone to her in-laws, in front of them, her husband, mother-in-law, Chachiya father-in-law abused and assaulted her. Her husband divorced her in front of everyone and threw her out of the house. The victim woman has pleaded for help from the police administration and former vice president of the Women's Commission, Amita Lohani. Police has started investigation in this matter.