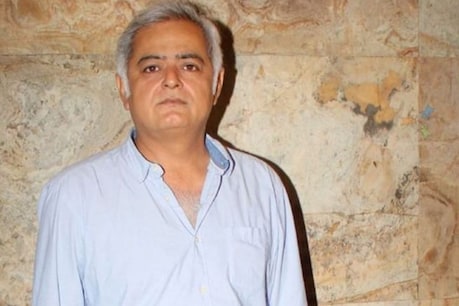 Hansal Mehta.
Filmmaker Hansal Mehta said that he once supported Anna Hazare and Arvind Kejriwal, but now he admits mistakes. He told that he got to learn a lot from the 2017 film Simran.
News18No

Last Updated:January 30, 2021 4:45 PM IS
Mumbai.
Filmmaker Hansal Mehta never shies away from reacting to issues on social media or standing up against people with whom he does not agree. He has now claimed that he does not regret supporting social activist Anna Hazare, as he has learned from his mistakes, as he has learned from his film Simran.
Hansal had shared a number of laughable emojis in response to a tweet about his decision to withdraw the 'Anamaran fast (indefinite hunger strike)' at Ralegan Siddhi after meeting Devendra Fadnavis and Kailash Chaudhary. Anna Hazare said on Friday that he would not go on an indefinite fast against the new agricultural laws.
Hansal Mehta tweeted, 'I trusted Anna Hazare, as I later supported Arvind Kejriwal. I have no regrets. We all make mistakes, as I did with the movie Simran.
I supported him (Anna) in good faith. Like I later supported Arvind. I don't regret it. All of us make mistakes. I made Simran.

– Hansal Mehta (@mehtahansal) January 30, 2021
Hansal had earlier rejected the Kangana Ranaut starrer 2017 film and the film was a big hit at the box office. Kangana Ranaut allegedly called Hansal Mehta 'spinless' and 'coward'. Simran writer Apoorva Asrani claimed in an interview that Kangana took over as the actual director of the film after Mehta left the project.
– Hansal Mehta (@mehtahansal) January 29, 2021
Talking about the film, Hansal said in an interview to Huffington Post, 'I sometimes wish I had never made it. There was no need. This was an unnecessary thing in my career. It makes me sad, it could be a better film. It had every possibility of being a best film. It makes me sad, but that was a painful time. Also, it is difficult to speak about it. I do not want to miss it again. There was a time after the film's release that I went through a very bad phase mentally. I took therapy The film affected my mental health. I had become so mentally that I did not want to meet people. I had reached a state of very low self-esteem.