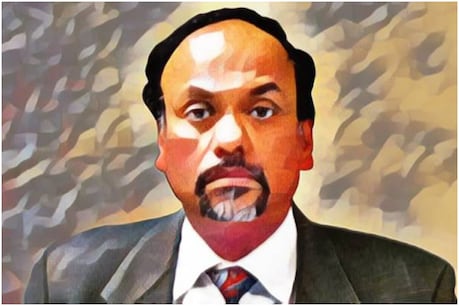 Debashish Panda, secretary of the Department of Financial Services, said that bad bank will ease NPA resolution.
Financial Services Secretary Debashish Panda said that in Budget 2021-22, Finance Minister Nirmala Sitharamana proposed the formation of a new bad bank. It can be established within one to 2 months. Non-performing assets (NPAs) ranging from 2 to 2.25 lakh crore will be included in this bank.
News18No

Last Updated:February 2, 2021, 9:50 PM IS
new Delhi.
Union Finance Minister Nirmala Sitharaman has proposed the formation of Bad Bank in the General Budget to relieve the banks of the problem of non-performing assets (NPA). Debashish Panda, Secretary of the Department of Financial Services, has claimed that this bad bank can be established within 1-2 months. He said that the government will start the new bad bank by next month or March 2021. Explain that the Central Government is confident that the problem of NPAs of all banks can be eliminated through Bad Bank.
'Bad Bank to get NPA resolution easily'
Debashish Panda said that there will be ease in NPA resolution from Bad Bank. All NPAs will be brought together in this. This bank will include NPAs up to Rs 2-2.25 lakh crore in the initial phase. Panda told Moneycontrol that a new Development Finance Institution (DFI) was announced in the budget. It will be known as National Bank for Financing Infrastructure and Development (NBFID). Its stakeholders will be government and private banks. The government also plans to merge India Infrastructure Finance Company Limited (IIFCL) with Development Financial Institution (DFI).
read this also- SBI Chairman said – Budget 2021 will take physical and financial infrastructure to a new height'Government will not invest in bad, nor will it be partner'
Panda said that the new DFI or any private DFI will regulate only the Reserve Bank of India (RBI). The central government will invest Rs 20,000 crore in the new DFI and with the help of private players, its capitalization will be reduced to Rs 5 lakh in the next 3 years. Panda said that the new bad bank can work on the 15 per cent ratio 85 per cent model. Under this model, banks with NPA from Bad Bank will get 15 percent cash in the form of upfront payment, while these banks will get 85 percent as value receipts. Government will not invest even one rupee in bad bank. There will also be no government shareholding in this bank.