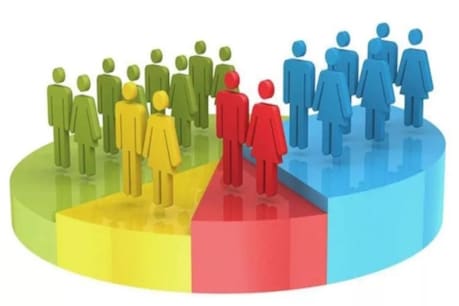 Digital census will be done for the first time in the country
Budget 2021-22 (Aam Budget 2021-22): During the budget announcement, Finance Minister Nirmala Sitharaman has said that this is the first time that there will be a digital census in the country.
News18No

Last Updated:February 2, 2021, 1:04 AM IS
Budget 2021-22 (Aam Budget 2021-22):
Finance Minister Nirmala Sitharaman said on Monday that the government has allocated Rs 3,726 crore for the upcoming census. During the budget announcement, the Finance Minister said that for the first time digital census will be done in the country. The Finance Minister while presenting the general budget for 2021-22 said that the government is also working on a national language translation initiative. Sitharaman also announced the operation of the mission in the deep ocean with an outlay of more than Rs 4,000 crore in five years.
He said that the government has established a system of reconciliation for quick resolution of contract disputes. Sitharaman said that the government has also proposed to introduce the National Nursing and Midwifery Commission Bill.
Amit Shah had already announced- Explain that Union Home Minister Amit Shah had earlier announced that the 2021 census will be done through the mobile phone application. Shah said that this will help us move from paper to digital census. This will be done to promote Digital India. He had told that the census data will be collected through a mobile app.
Also read: Good news for Modi government before budget, GST collection reached record level
The app will be prepared in 16 languages Amit Shah had said for digital census, people will be able to upload their own and family details on the newly developed mobile app. Amit Shah had said that it will be prepared in 16 languages ​​at a cost of Rs 12,000 crore.
According to the 2011 census, the total population of the country was 121 crore. The central government had announced in March this year that the next census would begin from March 1, 2021. The Home Ministry issued a notification in this regard saying that this decision has been taken under Article 3 by the Central Government. The census will be started only in October 2020 in Jammu and Kashmir and other places where there is snowfall.