new Delhi:
If you also want to invest your money with attractive interest and low risk, then Punjab National Bank is offering PPF account to the customers. Apart from this, customers also get the facility of tax free return. PPF gets the highest interest as compared to other funds. Punjab National Bank has given information about this by tweeting.
PNB tweeted
The bank has written in the tweet that if you are also worried about the future then do not panic at all. To get attractive interest and get tax-free returns, you should open your PPF account and stay tension free. For more information about this account, you can click on this link https://www.pnbindia.in/public-provident-fund.html.
Also read: Indian Railways: Railways has resumed this facility for passengers, know who will benefit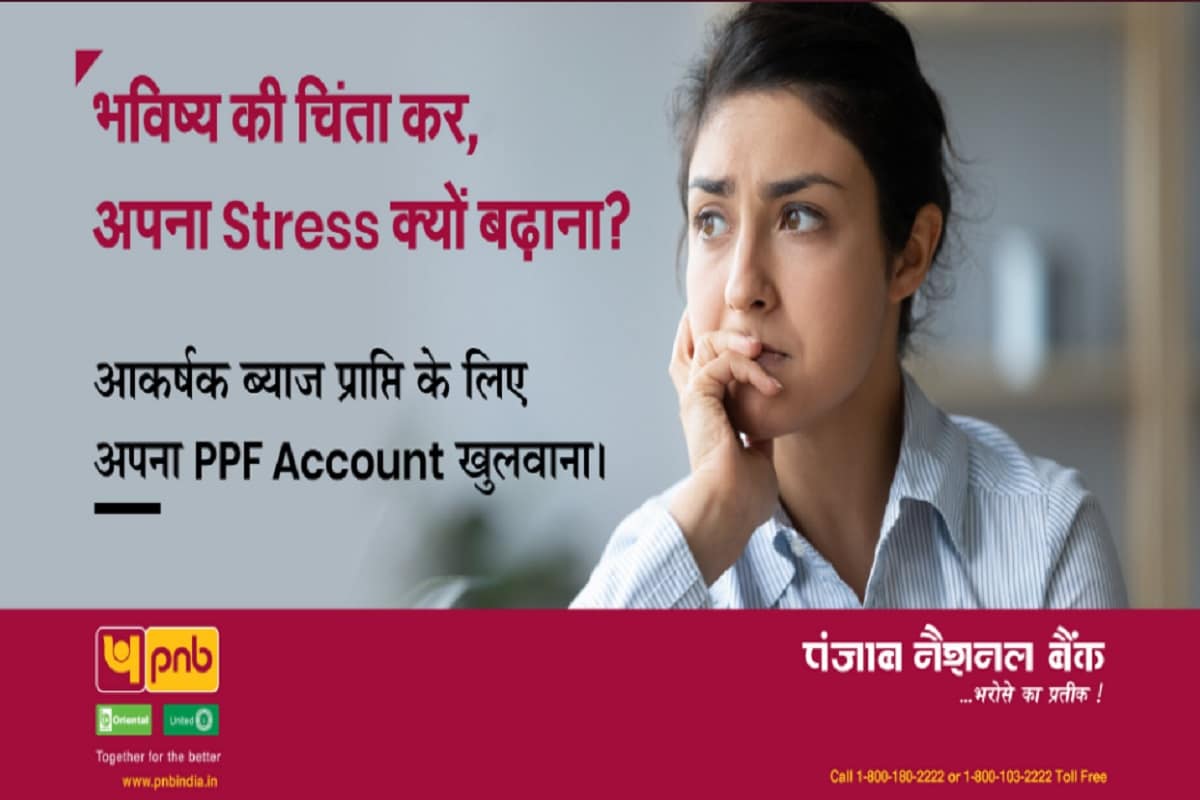 Get these facilities
PPF is a central government scheme. This is the reason that it also provides low risk guarantee with better returns. PPF account holder can invest a maximum of Rs 1.5 lakh in a financial year. In addition, they also get the benefit of tax exemption under section 80C of Income Tax Act.
Who can open an account
In PPF, you can open a PPF account in your name or as the guardian of a minor.
How much can you invest
Talking about investing in this account, you can deposit a minimum of 500 rupees. Apart from this, you can invest up to 1.5 lakh rupees annually. Apart from this, investments can be made through maximum 12 transactions. If you invest more than 1.5 lakhs, you will not get any kind of interest nor will you get tax benefits on the extra amount.
What is the maturity period
Talking about the maturity period, its duration is 15 years, but you can also increase it. Once applied, you can extend it for 5 years.
How much will be the interest?
Talking about the interest rate, at present the interest rate of 7.1 percent is being given. Let us know that interest is paid every year in the month of March.
Also read: PM Kisan Samman Nidhi: What will be the installment of farmers after the budget announcement? Learn here
Where can I open an account?
You can open this account in Post Office, State Bank of India, Punjab National Bank, Canara Bank, ICICI Bank, HDFC Bank.