new Delhi:
From time to time, Google brings new features to its customers. This time the company has brought a great feature in Google search, through which you will now get more information about the website appearing in the search results. Now when you open any website, before that you will get information about it. Explain that on the right of the search result, you will see a menu icon, where you will get the detail information about the website before opening the link.
Let us tell you that in a blog post, the company has given information about this feature. Right now, work is being done to improve this feature, so that users do not need to search again and get all the information at once.
Also read: Shock to Paytm users! Now adding money to the wallet with a credit card has become more expensive, know how much will the extra charge
Will save user time
The purpose of the new feature is to save users time because now they will get more information before opening the link and they will not have to search more for any information.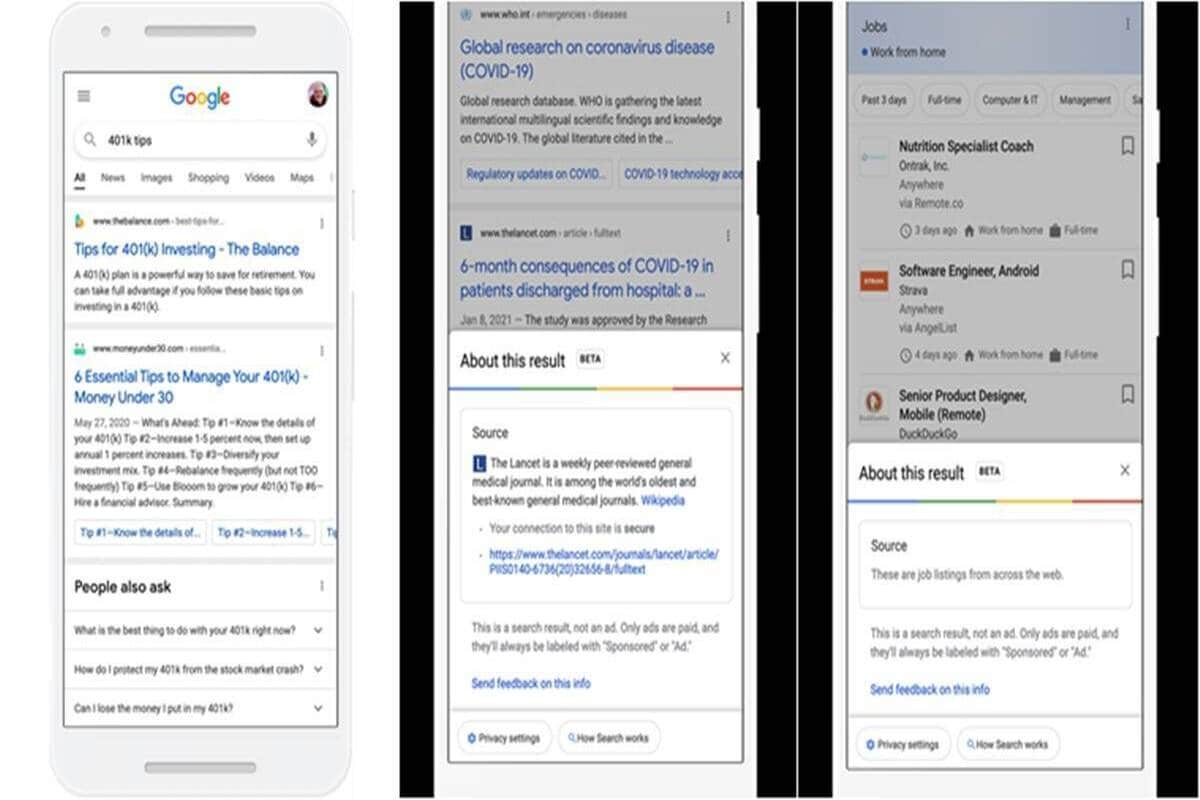 google new feature
Feature rollout in America
Let us know that this feature has just been rolled out in the US. This feature has not yet come for the users of India, but there is a possibility of coming soon. These feature users will get Android devices, desktop and mobile web.
Also read: Flipkart Quiz February 3, 2021: Learn the right answers to all the questions here and win a lot of prizes and supercoins.
This also changed
Apart from this, the company will show the search in a rounded design in the new update of the mobile Google search. These changes will be more visible in the rounded icon and image.