With the hard work and perseverance of the last 15 years, Andy Jassi, who transformed Amazon from an e-commerce company to a highly profitable tech company, has done a great job not only in the cloud infrastructure market. Created but also gained dominance over it. She is like Andy, who is going to take over the chair of CEO of Amazon, America's third most valuable company after Apple and Microsoft. He will be the second CEO in the company's 27-year history and will take over the succession of Jeff Bezos.
Bezos, like 53 years old, has been a part of a very special group called the 'S-Team'. Ever since Amazon Web Services was launched, Bezos was declared CEO of AWS in 2016. In September last year, Bezos clearly wrote in one of his columns that he is just as entitled to take his place.
read this also:- General vs General dispute in Army, know what is the court of inquiry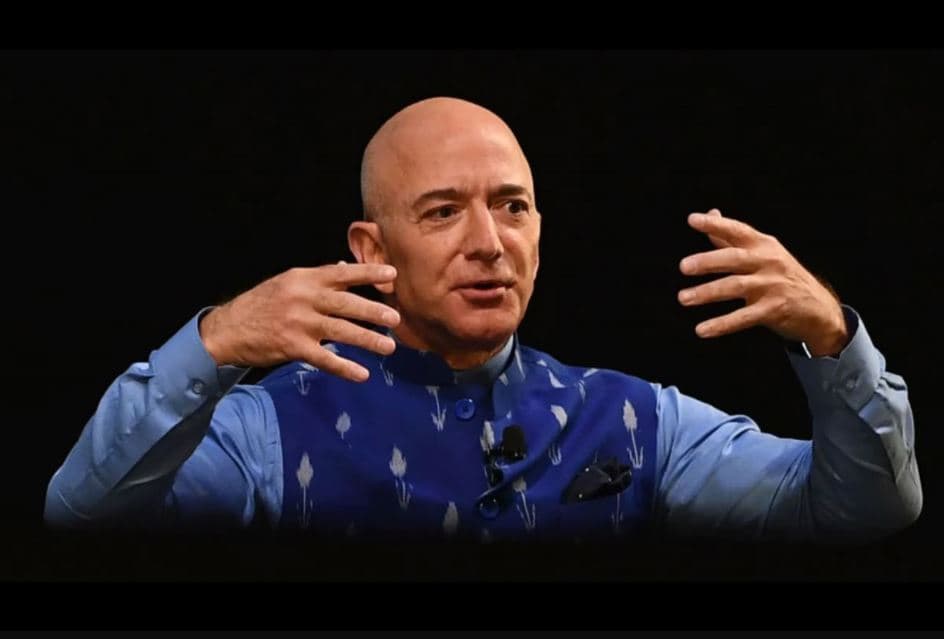 Jeff Bezos, the first and current CEO of Amazon.
What is special ability?
In 1990, after graduating from Harvard University and graduating from Harvard Business School in 1997, he came directly to Amazon and never left the company. Not only loyalty for education and company, as such special merit is that they set the board for every player in the market. Be it the initial small start ups or established companies like Apple, they bring everyone in the circle of AWS products. Like:
At Harvard, I gave my final exam on the first Friday of May 1997 and from Monday I started traveling with Amazon. At that time, I did not know what to work there and what would be my position.
How did they get ahead of veterans?
Ever since AWS was launched in 2006, the emphasis has been on cloud storage. Initially, this work was started with a team of small tech companies and developers, but on seeing this, Jassi made this business a big profitable business. The situation is that many companies did not even make their own storage, they remained dependent on Amazon.
read this also:- Kim Jong Un and Putin have a biography but not Jinping, why?
In the case of data center requirements, when Microsoft and Google made loud investments and there was a battle over the cloud platform, Amazon gained a huge lead under JC's leadership. Amazon holds 33% of the world's cloud infrastructure market in the period between 2020. While Microsoft has 18% and Google has 9%.
read this also:- Longest Budget Speech… Sitharaman has all three in his speech list, and whom?
How much money do you get?
In the year 2019, Amazon paid $ 3,48,809 to Jaisi i.e. around 2,54,40,384 rupees. The surprising thing is that in 2018, Jassi received more than $ 1 million and 90 million as a stock award. According to the company's latest proxy statement, it has been said that Jassi had 85,000 shares of the company, which is worth more than $ 287 million. However, Jassi had more than 1 lakh shares last year.
Web services emerged as a valuable Amazon company.
According to the latest Amazon statement, AWS revenue jumped 28% to $ 12.7 billion in the fourth quarter. Operating income grew by 37% and reached $ 3.56 billion, which is 52% of Amazon's total operating profit.
Does Jaisi also have social concerns?
A person with a keen sense of technical details, his image is like a rock-star within the company. They talk very little on social issues. He once tweeted about the accountability of the police, when a black woman, Breona Taylor, was killed by white policemen entering the house. Also, like LGBTQ + rights have been talked about sometimes.
read this also:- The country's first woman cabinet minister, who fought against the epidemic
'As much time as I have given to Amazon, almost as much as I have, I believe that I will prove to be a great leader.' Bezos has said this and in the future, the announcement of the replacement of Bezos as Jassi comes after Jeff Wilk, CEO of Amazon's World Consumer Business, was seen as Bezos' successor.