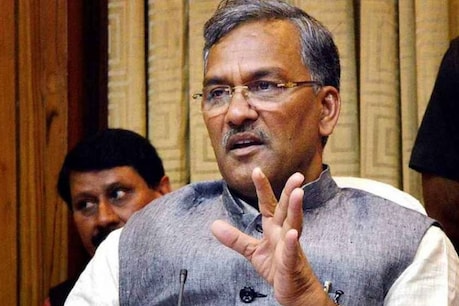 Trivendra Singh Rawat has bluntly stated that the face of the party will suit him, he will get the ticket.

Uttarakhand Assembly election 2022: Assembly elections are due in Uttarakhand next year. Now there is only 10 months left. Chief Minister Trivendra Singh Rawat is visiting every district. The officers are reviewing the development works by meeting with them. Meanwhile, Rawat has given a strong message to the officials waiting for the ticket.
Nainital
In Uttarakhand, now only 10 months are left in the assembly elections. In such a situation, the attitude of Chief Minister Trivendra Singh Rawat is changed. CM is going on a tour of every district. They are taking a meeting with the officials for the development work. Also, party officials regarding the work of the government,
Talking to state ministers, block heads, councilors, zilla panchayat members and people associated with the cooperative sector. As part of this program, the CM visited Haldwani on Thursday and Friday, where he reviewed the major development works of Kumaon division in Nainital district as well. On Thursday, the CM held separate meetings with the party functionaries as well as senior party workers with some responsibility in the government. During this, the officials gave some written suggestions to the CM. CM assured to consider them. During this time, he heard the officials very well.
Rawat bluntly said that you should not stay in the ticket race. The ticket will suit the face of the party only. According to sources, Rawat's attitude during his speech was very strict and disciplined. He clearly told the party officials that you have to work hard for the party. Not for your personal ticket. Minister of State Dhan Singh Rawat, who was present in the meeting, told News18 that the CM clearly said that party workers and officials should publicize the government's schemes. Take us from village to village. According to Dhan Singh, the CM bluntly said that the ticket will be given to the person in whose favor the local workers and the public will be. The basis of the ticket will be work and survey. The final basis of the ticket will only win. There are all doors.
Rawat said another big thing. He said that just as leaders leaving other parties in West Bengal are joining BJP, similarly if a leader comes to BJP in Uttarakhand too, his party will welcome him. It is clear that the BJP is also ready to welcome the leaders of other parties.