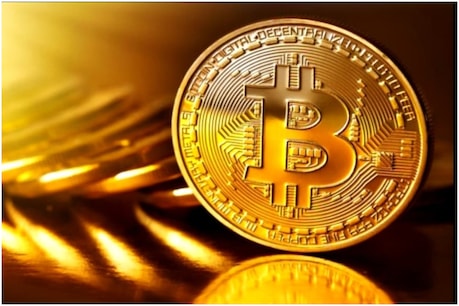 70% jump so far in February
Bitcoin Price: Bitcoin price has once again reached new record level. This month, the price of bitcoin has jumped about 70 percent. About a year ago, the cost of a unit of this was 10 thousand dollars.
News18No

Last Updated:February 20, 2021 at 12:59 PM IS
New Delhi.
The world's most popular cryptocurrency bitcoin has recorded a new boom in Asian trading on Saturday. The price of bitcoin reached $ 56,620 (more than 41 lakh rupees). Also, its market cap has crossed one trillion dollars (one trillion dollars) for the first time. On Friday, the price of bitcoin rose by 8 percent to $ 56399.99. There has been a jump of 14 per cent this week and 70 per cent so far this month.
18% increase in a week
The popular cryptocurrency reached a record level of $ 56,620, with a weekly gain of 18%. This year it has increased by more than 92%. On Thursday, the card payment company MasterCard and Bank of New York Mellon Corp announced that it had seen a strong boom after the announcement of payment facility through cryptocurrency to its customers.
Bitcoin continues to fly as Tesla investsOn Monday, bitcoin reached new highs after news of its first electric car maker American Tesla invested about $ 1.5 billion in bitcoin. Several companies, including Tesla, have approved Bitcoin as a digital currency.
Also read: Keka-kela will be found in Tai Paper Bottle, company is testing
Apart from Tesla, giant insurance company Mass-Mutual, asset manager Galaxy Digital Holding, Twitter CEO Jack Dorsey's payment company Squire have also made a big investment in Bitcoin, due to which its prices have skyrocketed. The Bloomberg Galaxy Crypto Index has also reached an all-time record level.
World's first Bitcoin ETF will be launched in Canada
The world's first bitcoin ETF may be launched in Canada soon. For this, the Canadian securities regulator Ontario Securities Commission has approved the launch of the world's first exchange-traded bitcoin fund. Now the way has been cleared to invest in cryptocurrency bitcoins through ETFs by retail investors in Canada.