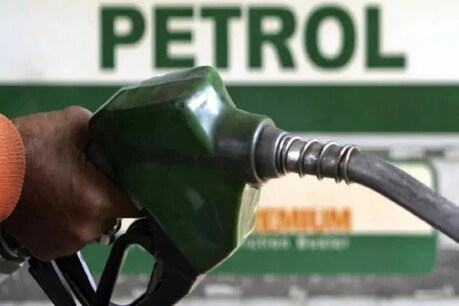 Symbolic picture
On paying through the IndianOil HDFC Bank Credit Card, you can get 50 liters of petrol-diesel free in a year.
News18No

Last Updated:February 20, 2021 at 4:09 PM IS
New Delhi.
Petrol and diesel prices in the country are skyrocketing. According to the notification issued by the public sector oil companies, on Saturday, the price of petrol increased by a record 39 paise and diesel by 37 paise per liter. With this, prices increased for the 12th consecutive day. If 50 liters of petrol and diesel are given free in a year, what would you say? This is possible by payment through IndianOil HDFC Bank Credit Card.
See 'Fuel Points'
Customers can avail reward points called 'Fuel Points' at IOCL outlets through Indian Oil HDFC Bank Credit Card. Not only this, on other occasions like grocery, bill payment and shopping, customers can also earn a fuel point. Customers can get up to 50 liters of fuel annually by redeeming fuel points.
Through this card, you get 5 percent of the money you spend while purchasing fuel. You get a maximum of 50 fuel points every month in the first 6 months at Indian Oil outlets. After 6 months, you can get maximum 150 fuel points. On shopping other than fuel, you get 1 fuel point for spending Rs 150. The annual cost of the card is Rs 500. However, if you spend at least 50 thousand rupees in a year, no annual fee will be paid. To get this credit card, you can apply by going to HDFC Bank website hdfcbank.com or you can apply by going to the nearest bank branch.