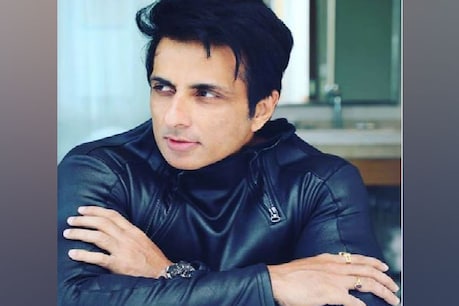 Sonu Sood adopted four daughters. Photo courtesy: sonu_sood / Instagram
Bollywood actor Sonu Sood has decided to take responsibility for the four daughters. The girls are from Tehri in Uttarakhand. In the Chamoli Disaster due to the breaking of the glacier, the father of these girls Alam Singh Pundir was killed.
News18No

Last Updated:February 20, 2021 at 12:52 PM IS
Mumbai :
Bollywood actor Sonu Sood has emerged as another messiah. Sonu Sood's generosity started at the time of Corona epidemic is increasing. Sonu Sood has decided to take a big responsibility. They have decided to adopt four daughters orphaned in the Chamoli Disaster. Alam Singh Pundir, who worked as an electrician, died in Chamoli accident in Uttarakhand. Alam, who was the victim of the accident, was working in a tunnel at the time, according to media reports. With his death, the whole family has become helpless and helpless.
Alam Singh Pundir, who was killed in the Chamoli accident, has four daughters who could not understand how their lives would be cut ahead. But soon after getting the information about these girls, Sonu Sood has put forward a helping hand. Sonu Sood himself tweeted on his Twitter account with a picture of these girls, 'this family is now ours brother'.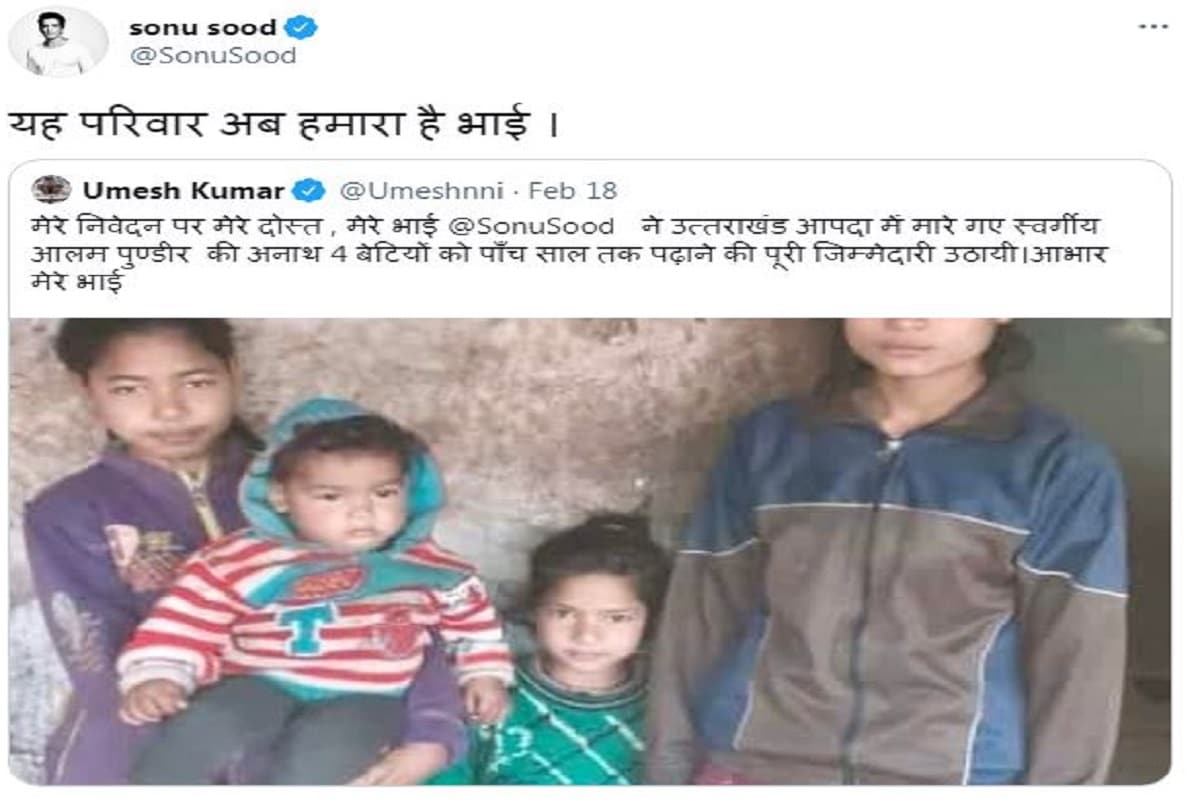 Sincerely: sonu sood / twitter
Sonu wants to fulfill the responsibility of these daughters from studies to marriage. Talking to the media about this, Sonu Sood said that it is the responsibility of every citizen to extend a helping hand in difficult times. All possible help should be given to the ruin that has occurred due to this tragedy '. It is hoped that this announcement by Sonu Sood would have brought a lot of relief to the family and daughters of Alam Singh Pundir. Bollywood actor Sonu's move has once again made him feel like an angel. Sonu Sood's help, which started from the time of lockdown in the Corona period, has not stopped, but in every disaster and crisis, his helping hand Just keeps on growing Sonu Sood had helped a lot during the flood crisis in Bihar and Assam last year. Sonu, who is ready to help in every possible way, has really appreciated the efforts that he has made to make the lives of these four daughters.