Ramnagar
The forest divisions in and around Corbett are a sanctuary for wild animals. A large number of wildlife lives in these forests here. If we talk about Ramnagar, then apart from Corbet Tiger Reserve, there are also Ramnagar Forest Division and Terai-West Forest Division. Many villages are also inhabited around these forests. The arrival of wildlife in these villages can be a very common thing, but due to this many times they also clash with humans. In which both humans and wildlife have to suffer.
An elephant was killed in Gaujani here on 31 January due to electric shock. The elephant was electrocuted because the farmer had planted a bulb to protect the crop of wheat grown in his field from wildlife. The elephant grabbed that bulb from its trunk, causing it to grip the current. Rural Lalit Upreti says that his villages adjoining the forest have always been under the threat of wildlife. The forest department has no concrete plan to stop this conflict, due to which this conflict is increasing.
At the same time, according to rural Mahesh Joshi, the increasing population of wildlife has started to fall on humans. Corbett alone has 252 tigers, about 1300 elephants, guldar, nilgai, deer. Due to which the conflict is increasing.
Let's take a look at the human damage caused by the tiger in the last 13 years ..February 4, 2009 – Bhagwati Devi
February 6, 2010 – Kanti Devi
November 12, 2010- Nandi Devi
November 18, 2010- Kalpana Mahara
November 29, 2010 – Revathi Devi
January 11, 2011 – Shanti Devi
January 27, 2011 – Puran Chandra
January 20, 2013 – Rakesh Kumar
January 14, 2014 – Hernandi
February 9, 2014 – Ramcharan Singh
March 25, 2014 – Kripal
February 28, 2016- Mamta
September 6, 2016 – Govindi Devi
September 17, 2016 – Paramjeet
March 22, 2016 – Krishnapal Singh
April 08, 2016 – Hari Ram
November 03, 2018 – Pankaj
March 17, 2017 – Bhagwati Devi
March 17, 2017 – Lakhpat Singh
September 20, 2018 – Virendra Singh
July 15, 2019 – Sohan Singh
August 13, 2019- Bishan Ram
September 20, 2019 – Rajesh Negi
February 11, 2021- Kamala Devi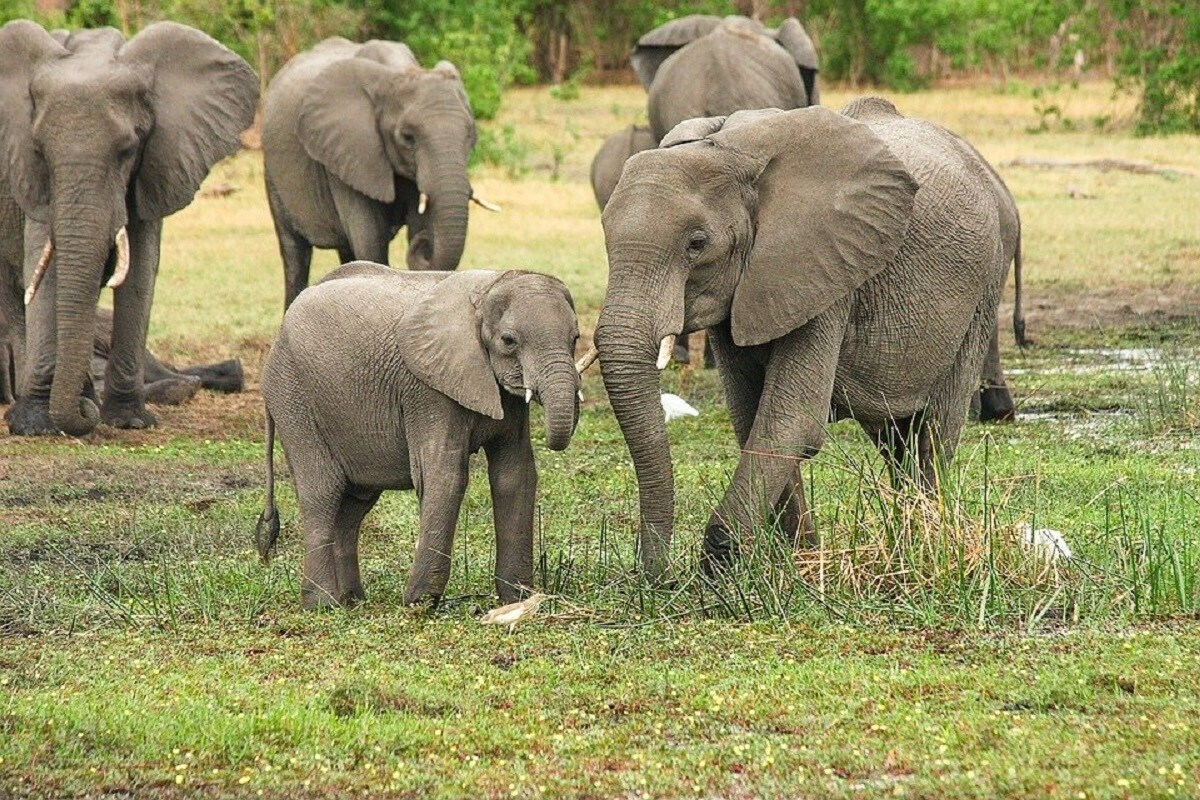 Herds of elephants often enter villages and fields in search of food, increasing their conflict with humans.
The figures of death in tiger attacks of the last 13 years are enough to tell how much conflict is increasing here. Corbett director Rahul says that Corbett and the forest division attached to it are related to each other. Wild animals create a new empire for themselves in a mutual conflict of wildlife. At such times, their chances of confrontation with humans increase. He said that the forest department keeps a close watch on these wildlife.