Got up from the evening
Day swept by, went home by night ..

Shri Om Prabhakar, an important 80-year-old poet who first made his own unique signature in Hindi and then Urdu poetry, passed away at around 5.30 pm on 23 February 2021. For some time, he was struggling with natural physical sufferings due to short age but due to diseases. Om Prabhakar has left behind him a whole family of next two generations. Om Prabhakar will be remembered for a long time in the world of poet literature and literature lovers.
In 1958, when Sri Satyakam Vidyalankar was the editor of the famous literary and social magazine 'Dharmayuga', Prabhakar's first poem was printed in this historical paper. The same year, his first story was published in the Yug Chetna, a magazine published from Lucknow, whose editors included Bhawaniprasad Mishra, Kunwar Narayan, Krishnanarayan Kakkar and Raghuveer Sahay. After this, Prabhakar's work was going to create history in Hindi poetry and new song.read this also:- Who is Matua, why is this community the center of votebank politics in Bengal elections?
About two decades ago, he turned to Urdu literature in such a way that after learning the scriptures of Urdu Zaban and Shayari, he got ghazals and somewhere he even translated Urdu stories into Hindi. Prabhakar's Urdu poetry and articles were published in prestigious magazines like Shabkhoon, Naya Varq, Intakhab, Agaz, Jadid Fikro Fun, Nowadays. Not only this, his collection of ghazals in the name of 'Tonke Mein Aashiyana' was also published in 2007.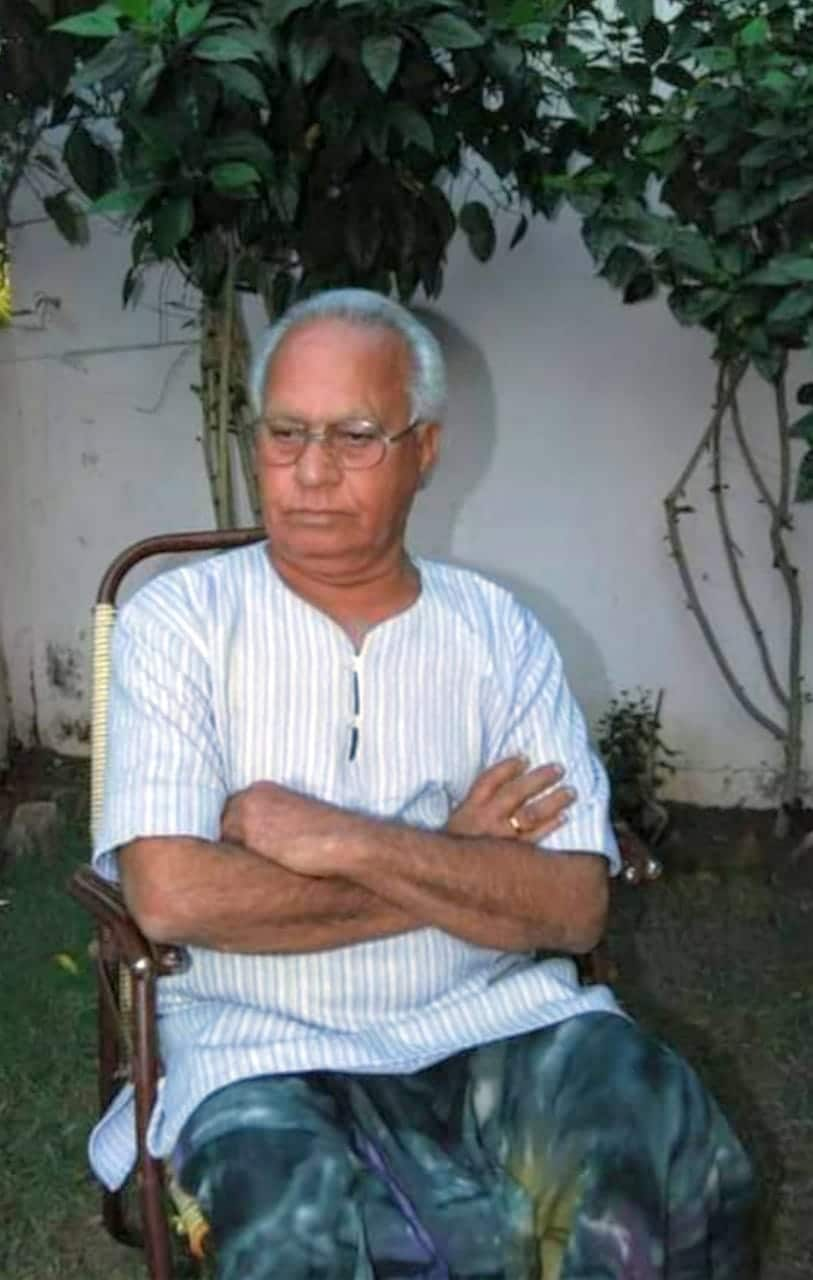 Poet Om Prabhakar died at the age of 80 in Dewas.
Prabhakar, one of the creators of the generation of Kedarnath Singh, Parmanand Srivastava, Maheshwar Tiwari and Professor Naeem, had carved a distinct identity in Hindi poetry and newcomers. His name and poetry were included in nearly three dozen important and historical song collections and documents. He has also written many large and important articles on Hindi poetry and new songs. Looking at his creation, the world is introduced to a very important and rich creator:
The narrative literature of Agnayya published in 1966 gives evidence of Prabhakar's review and criticism on one hand, his collection of poetic verses published in 1973, of his poetic rhythm. In 1981, a collection of poems titled Skeleton Raag, and in the same year, a collection of stories titled 'Ek Paar Ukhri Mati' brought him to the fore. After this, more than half a dozen more works were submitted by Prabhakar.
On 5 August 1941, Omnarayan Awasthi was born in Bhind, Madhya Pradesh, who later got the name of Om Prabhakar. Prabhakar, who holds MA and PhD degrees, was also known for editing Kavita – 64, while his composition Sansar was translated into Bangla, Urdu, Gujarati, English, Gurmukhi as well as Braille script. Prabhakar, who was a member of the General Assembly of Madhya Pradesh Sahitya Parishad and a member of Advisory Committee of All India Radio, retired from Jiwaji University in Gwalior. Prior to this, he was the president of the Hindi Department of Government Postgraduate College and Research Center, Bhind.
read this also:- Who is Peter Frederick, who is accused of 'Khalistani connection' in the toolkit case
While informing Prabhakar's death, his son and senior journalist Ishan Awasthi said that Om Prabhakar's funeral will be held in Dewas on 24 February. Due to the observance of rules in times of epidemics, there will be a final program among the limited. At the same time, there was a wave of mourning in the literary world after the death of Prabhakar and senior litterateurs associated with Sahitya Sagar, Bhopal, Madhya Pradesh Writers Association, Madhya Pradesh Urdu Academy and Sahitya Parishad paid tribute.
Some memorable works by Om Prabhakar:
Ghazal
How happy was your voice
Now you can hear that same voice.
I still find you today
Trembling lips, mimosa voice
How bright was the evening terrace
The melodious voice of your eyes
Lums on moonlight
Used to write velvety voice.
Let's hear it like that
The loud voice of your laugh
Now I will squeeze this noise
I will drink shattered voice.
New song
Where we are
Move on from there
Desert times of the country
In sterility
Of your desires
In the dark dense forest
Or if you are
In the bottom of circumstances
So from there in the form of clouds
Will rise
From where we are
Will proceed
It's our destiny
Have to walk
Lamp in the night
Sun will have to burn during the day
The war ancestors had left
We will fight
Where we are
Will proceed from there.
Child poem
The child opened the cupboard,
Cloth-bag
The child opened the bag again,
A book came out of the bag
Then the child opened the book,
A text came out of the book
Then the child opened the lesson,
And the bread that came out of the lesson –
Came out and ran outside,
The child ran after him
Bread ahead, baby behind
Baby behind, bread ahead,
Race still on …