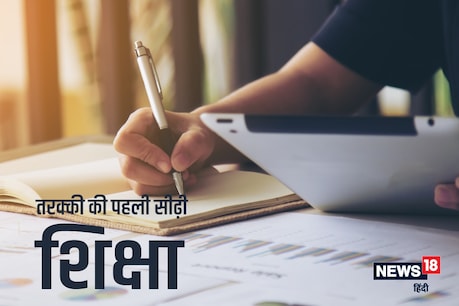 There has been a big change in the education department of Uttarakhand
Mukul Kumar Sati, officer of the administrative cadre of Uttarakhand Education Department, has removed two major charges.

Last Updated:February 23, 2021 10:52 PM IS
There is big news related to Uttarakhand Education Department. Today, Education Secretary R Meenakshi Sundaram has removed two big charges from Mukul Kumar Sati, an officer of the administrative cadre of the Education Department. With the removal of the charge of the first in-charge, Additional Director, Kumaon Division of Secondary Education, the post of Principal of Nainital Diet has also been removed from Mukul Kumar Sati.
It is expected that this is the step of the Education Department before giving new responsibility. In fact, Mukul Kumar Sati had been working in both the posts for a long time and both were performing the duties well. But now Mukul Sati will take charge of the post of Director along with only Director of Holistic Education.
With the charge of Kumaon Mandal, Kumaon Nainital was playing the role of Diet Principal for a long time. Mukul Kumar Sati is counted in bringing new schemes to the Education Department and one of the capable officers. He was also awarded by HRD Minister Ramesh Pokhriyal Nishank during the Corona period.
Also read: Sarkari Naukri: Bumper jobs in army for 10th pass, know full detail
Top-10 GK Question: Which fort is called Golden Fort, read these ten questions
The education department has been continuously giving them many responsibilities. It is now expected that after removing both these charges Mukul Kumar Sati can be given a big responsibility. Earlier, the entire blueprint of Atal excellent schools has also been prepared by him, that is, at present, Additional Project Director will work as Mukul Sati only for the overall education.