Abhishek Bachchan and Amitabh Bachchan
Amitabh Bachchan has written a blog detailing that his son Abhishek Bachchan is a 'reserved' type of person. He believes in doing his work and moving forward.
News18No

Last Updated:February 24, 2021 11:14 AM IS
New Delhi
The stagnation seen in Abhishek Bachchan's career has come to an end. His role of Batukeshwar Tiwari in the film 'Ludo' was well liked by the people. His role in the web series 'Breath' was also well liked. Abhishek's film career has gained momentum again. Now he has started shooting for another interesting film 'Tenth'. Abhishek's father Amitabh Bachchan wishes him all the best. Mahanayak has shared some photos of Abhishek from the set of tenth.
Amitabh Bachchan in his comment has described Abhishek Bachchan as a reserved and calm person. Earlier, Abhishek shared his first look from the film and told the fans that the shooting of the film has started. Amitabh Bachchan shared a fan's tweet, writing, 'Best wishes for the tenth .. WGTCTW !!!!'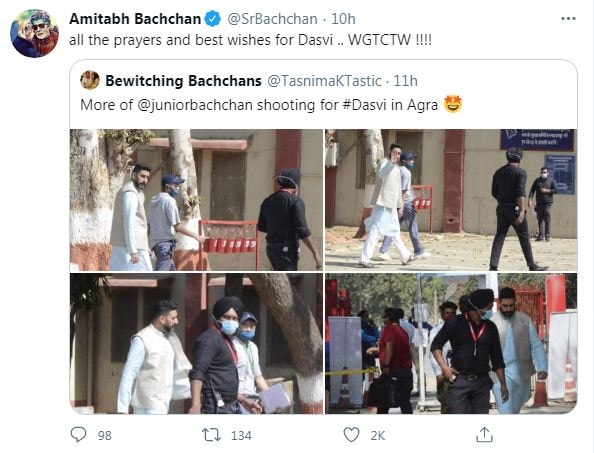 (Photo courtesy Twitter / Amitabh Bachchan)
Amitabh has written in detail on his blog, 'Abhishek's new project started in Agra yesterday .. It is' tenth in Hindi'. With this, he got the best of luck. He remains reserved and calm and believes in 'work and go'. There is a difference in each of their creativity …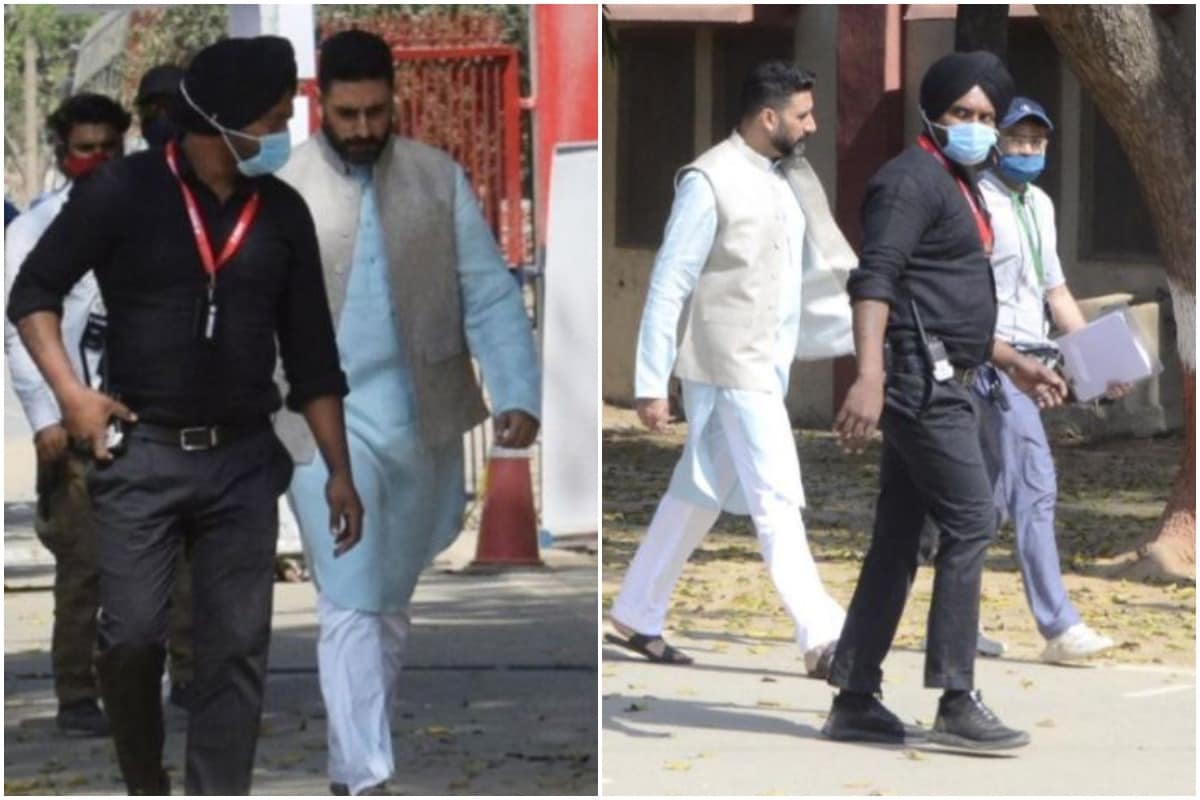 (Photo courtesy: Twitter / Bewitching Bachchans)
Amitabh also talked about Abhishek's recent projects and said, 'The last year has been full of his creative efforts .. He has quite a dynamic character in the web series Breath. The series 'Lud' became number one on Netfilks. Recently in Kolkata, the shooting of 'Bob Biswas' directed by Sujoy Ghosh has finished, which will be released soon. Now this 'tenth' has started, the shooting of which will end in a few months.
Recently, a dance video of Abhishek with his family was very viral, in which he was dancing fiercely with Aishwarya Rai Bachchan and daughter Aaradhya Bachchan. This video is told about the wedding function of one of his relatives. In the video, Aishwarya and Aaradhya, along with Abhishek, are seen on stage dancing to the 'Desi Girl' song of the film 'Dostana'.