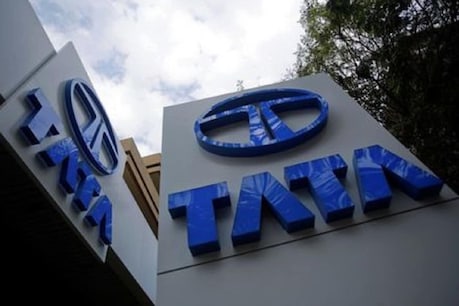 Tata Motors launched a new range of its cars in Nepal.
Tata Motors has launched Tiago, Tigor, Nexon, Ultros and H5 cars in Nepal. In which Nexon is Tata's first and the only global NCAP car to get 5 stars in the crash rating of the country.
New Delhi. Tata Motors has launched a new range of new forever range vehicles in Nepal. An entirely new version of Tata's passenger vehicles will be Nepal's first five BS6 models, which have been launched at once. The company's new range of new cars, including the Tiago, Tigor, Nexon, Ultros and H5 come with BS6-compliant engine. And their design is designed on the Impact 2.0 design language. Mayank Baldi, International Business Head (Passenger Vehicles) of the company said, 'Various types of passenger vehicles of Tata Motors have been consistently well accepted by the people of Nepal. We are happy to launch new generation passenger vehicles for our customers'.
He also said that Nexon is one of the first 5-star GNCAP rated cars in India, while the Altrose is the only hatchback in its category with a 5-star GNCAP safety rating. Tiago and Tigor have also been responsible for the safety of their passengers with a 4-star GNCAP rating. Keeping in mind a definite progress towards our larger goals among the needs of today, we are ready to bring our new car version to the customers of Nepal, and we hope that it will be successful.
Also read: Talk can be made between Tesla and Tata Power, it will benefit from this, know everything
Tata Tiago – The Tiago is implemented with a 1.2-liter Revotron petrol engine. It is featured with a manual and AMT advanced dual-path suspension system option. It is available in six colors – Victory Yellow, Flame Red, Pier Lessant White, Pure Silver, Daytona Gray and Tectonic Blue. It can be purchased at an initial price of NPR (NPR – Nepali Rupees) 28.00 Lakh in all colors.Tata Tigor – The newly launched Tigor is also powered by a 1.2-liter Revotron petrol engine. The sleek headlamp and a premium piano black finish enhance its grille look. It also provides better security, Regal Comfort and advanced infotainment. This Nepali is available in five colors- Deep Red, Pier Lessant White, Pure Silver, Daytona Gray and Arizona Blue with a starting price of Rs 32.50 Lakh.
Also read: Honda recalls its most popular bike, the H'ness CB350, know the reason
Tata Nexon – The new Nexon has a 1.2-liter petrol engine that can beat 120 PS of power. It also has features such as electric sunroof, electronic stability program and connected car technology. Nexon is available in six exciting colors – Folio Green, Flame Red, Tectonic Blue, Pure Silver, Daytona Gray and Calgary White. Nexon can be purchased at a starting price of NPR 39.95 Lakh – with dual-tone roof option of all colors.
Tata Altroz ​​- The all-new Ultros, available in the 1.2-liter BS6 petrol engine, is built on the new ALFA ARC architecture. It is considered the safest car in its segment with a 5-star global NCAP safety rating. Ultraz is available in BS6XM + variant, which is priced at NPR 35.50 Lakh.
Tata H5 – The latest version of the H5 is the next-generation Kryotec 170 BS6 diesel engine, which provides 170PS of power and 350Nm of torque. It is also now available in automatic transmission. The SUV is built on the OMEGA ARC architecture emanating from Land Rover's legendary D8 platform. It also has new features like a panoramic sunroof with adjustable lumbar support in a 6-way powered driver seat. It is available in five colors- Calipo Red, Orcus White, Atlas Black, Telsto Gray and Camo Green at an initial price of NPR 84.99 lakhs.