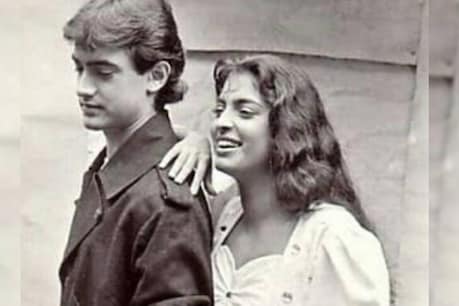 Juhi Chawla with Aamir Khan (Photo courtesy: @ juhiaamir.fc)
Aamir Khan and actress Juhi Chawla were seen together for the first time in the movie 'Qayamat Se Qayamat Tak'. But do you know that during the shooting of 'Ishq' film, there was a rift between the two about a small thing? Know an anecdote
Mumbai:
Bollywood actor Aamir Khan and actress Juhi Chawla were seen together for the first time in the movie 'Qayamat Se Qayamat Tak'. But do you know that during the shooting of 'Ishq' film, there was a rift between the two about a small thing, due to which both of them did not talk to each other for 6-7 years? Let's know this interesting story of Aamir Khan's birthday.
Aamir Khan remembered this story during the promotion of his documentary film 'Rubaru Roshni'. He said, 'During the shoot of Ishq, we fought on a small issue. It was a small issue, but I think I was a little cocky then. So I decided that I will not talk to him again. I used to keep distance from them even on sets. I do not know why I did this. When she would come and sit with me, then I would go out. I would go and sit at least 50 feet away from them. I never said hi to him, only during the scene we used to talk that too.
Aamir Khan Birthday said that he had talked to Juhi after his divorce with Reena Dutta in 2002. He said, 'We didn't talk for six-seven years. But when he came to know about my divorce with Reena, he called me. Asked to meet. Juhi was close to both Reena and me, and she wanted to resolve our differences. Juhi probably knew that I would not pick up her phone, but she still called me. This thing touched me and I came to know that our friendship was not over.
Let me tell you that both Aamir and Juhi became stars overnight after the film 'Qayamat Se Qayamat Tak'. On Sunday, Juhi wished Aamir a happy birthday and recalled his first meeting with her. He told the Times of India, 'I am not comparing him to anyone else, but what I feel about him is that he has deep knowledge on any subject, whether it is about the stars of the sky. Be it in sports, history or politics. He knows about everything and can talk about them for hours.