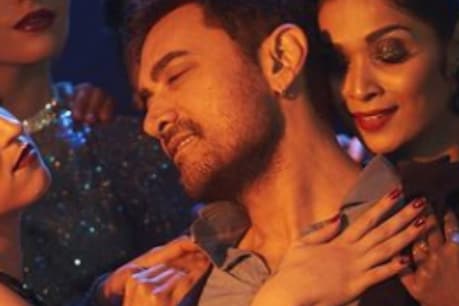 Happy birthday to Aamir Khan. (Photo courtesy: _aamirkhan / Instagram)
Actor Aamir Khan (Aamir khan), who is very serious about his work in Bollywood, is called Mr. Perfectionist because of his fighting life in every film. Aamir is like a philosopher's stone, the film in which the film is used, the film begins to spew gold.
Mumbai: Bollywood actor Aamir Khan (Aamir khan), who made films on new topics, was born on 14 March 1965 in Mumbai. Today the world knows Aamir Khan as Mr. Perfectionist. Aamir works very closely on the story of his film, casting, technical aspect. This is the reason that even if one of his films comes in two years, but every film is very good. Aamir Khan's films give entertainment as well as social messages. According to the demand of the film's story, Aamir does not refrain from increasing weight loss to change his look, hair, mustache are all increased. Overall, Aamir starts living the character till the end of his film.
Aamir, who has been working in films since the age of 11 years, has a deep essence hidden in his films, which keeps on roaming the audience even after the end of the film. Aamir keeps drawing his every film on the canvas like a painter, which is why the audience gets to see a different perspective in each of his films. Aamir Khan, who is away from Lime Light, is a person associated with the land.
Aamir Khan got filmy atmosphere since childhood. His father Tahir Hussain and uncle Nasir Hussain were a well-known filmmaker. Aamir started his career as a child artist. Worked in his uncle Nasir Hussain's films 'Yaadon Ki Baaraat' (1973) and 'Holi' (1984). But Aamir as an actor in his first film 'Qayamat Se Qayamat Tak' engraved his innocent love on such an acting silver screen that Aamir got the title of Chalkleti Hero. Her co-actress in the film was Juhi Chawla. The pair of these two was very much liked by the audience. The film was a super hit at the box office. After this film, the pair of Juhi and Aamir gave many hits.
It is amazing of Aamir Khan's personality and look that even actresses younger than 20-25 years are very comfortable romancing with him on the big screen. Apart from love story, Aamir has done films related to social concern and put the line of hit films one after the other. Films like 'Dil Hai Ki Manta Nahin', 'Jo Jeeta Wohi Sikander', 'Hum Hain Rahi Pyar Ke' made Aamir Khan one of Bollywood's top actors. The 1996 film 'Raja Hindustani' is considered to be Aamir Khan's biggest hit. 'Lagaan', which came in the year 2001, is a milestone in the history of the Hindi film industry. Apart from this, the audience still feels connected with super hit movies like 'Three Idiots', 'Ghajini', 'Taare Zameen Par'. Amir Khan's upcoming film 'Lal Singh Chadha' is eagerly awaited by the audience. In this film, the pair with 'Three Idiots' is being repeated once more. Fans are very excited to see Kareena Kapoor Khan with Aamir again on the big screen.