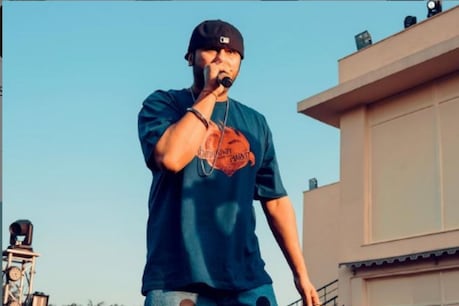 Happy Birthday to Yo Yo Honey Singh. (Photo courtesy: yoyohoneysingh / Instagram)
Yo Yo Honey Singh (yo yo Honey singh), who gave life to any party due to his songs, is considered a successful singer, rapper today. But very few people know that Honey Singh was the first Recording Artist.
Mumbai:
Famous Singer Yo Yo Honey Singh (yo yo Honey singh) was born on 15 March 1983 in Hoshiarpur, Punjab. Honey Singh, a successful pop singer, rapper, composer, music producer as well as writing a brilliant story of his success as a film actor, has worked very hard. The real name of Yo Yo Honey Singh, who has made a place in the Indian music industry, is Hirdesh Singh. The journey from Hirdesh Singh to Yo Yo Honey Singh was not easy. Honey Singh worked as a recording artist in the early stages.
Yo Yo Honey Singh, one of the most paid artists in the Indian music industry, has faced many ups and downs in his life. After recording artist, Honey Singh, who was a Bhangra producer, made her debut with 'Shakal Pe Mat Ja'. Honey Singh got a different identity in the world of music by the hit songs in his time. After this he hit many hit songs like 'Hi Mera Dil', 'High Heels', 'Breakup Party', 'Bring Me Back', 'Blue Eyes', 'Party All Night', 'Char Bottle Vodka', even today. In parties, people are forced to move. Some of Honey Singh's songs have also been in controversies. In Akshay Kumar's film 'Boss', he had to make rounds of Delhi High Court due to some vulgar words in the song 'Party All Night'.
Honey Singh has also tried his hand at acting. His first Punjabi film was 'Mirza – The Untold Story'. PTC Punjabi Film Award for Best Male Debut has also been received for this film. Apart from this, Honey Singh also worked as a lead actor in the comedy film Tu Mera 22 Main Tera 22. Apart from Punjabi films, he has also worked in the Bollywood film 'The Expos'.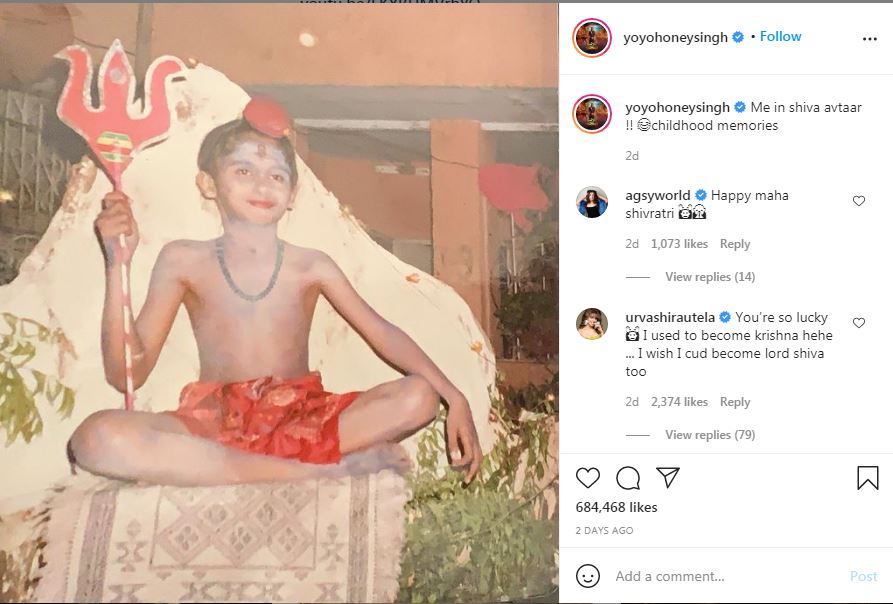 Honey Singh is also very active on social media. On the last Mahashivratri, he shared a picture of his childhood on his Instagram account. Honey was seen in Lord Shiva's getup in this photo. Apart from this, recently, Urvashi was also seen in a viral video with Rautela. In the video of an event, Urvashi is seen doing a strip dance on Honey Singh's song.
Talking about the workfront, Yo Yo Honey Singh has recently released his dance track 'Shor Machega'. Which is being very liked among music lovers.