Women Empowerment:
Doctor Surabhi, who lives in Meerut and has been working as a gynecologist for a few years, wants that no one has to face such a childhood, but if there is such an event, whenever there is an understanding and whenever there is an opportunity, come to the fore Should speak Surabhi Singh today his organization
Sachchi Saheli
Through women are working around sexual and menstrual health and awareness.
Do not give your blood relations, but it is necessary to speak …
There was a time when he had to face opposition from his parents and relatives. Even he himself doubted whether he should have spoken in front of him or not. But she says that the first thing to be done is to conquer our inner fears. Surbhi says, she was about 9 years old when a relative engaged in action with her. She says, at that time it is not known what is happening, but it looks a bit dirty and it takes a lot of time to understand that what happened was a green balance or an abuse. When it was understood what has happened, it was felt that what to tell and what will happen by telling.
Also read: Rekha Davar, who has been dedicated to women's health for 45 years, gave her health formulaCourt's comment in Priya Ramani's case gave more courage
You know that women in the country and abroad spoke one after another about their exploitation. This sequence continues even today. Surbhi was also one of the women who gave voice to the grief and courage she faced during the Metoo Movement. She says that in the meantime I was also working on mental health and health awareness and used to talk to children in school and explain. At the same time I realized that some children want to say something on Good Touch and Bed Touch. Then one day when I suddenly told the incident in front of the children in my class, one after the other many children told me the incidents that happened to themselves.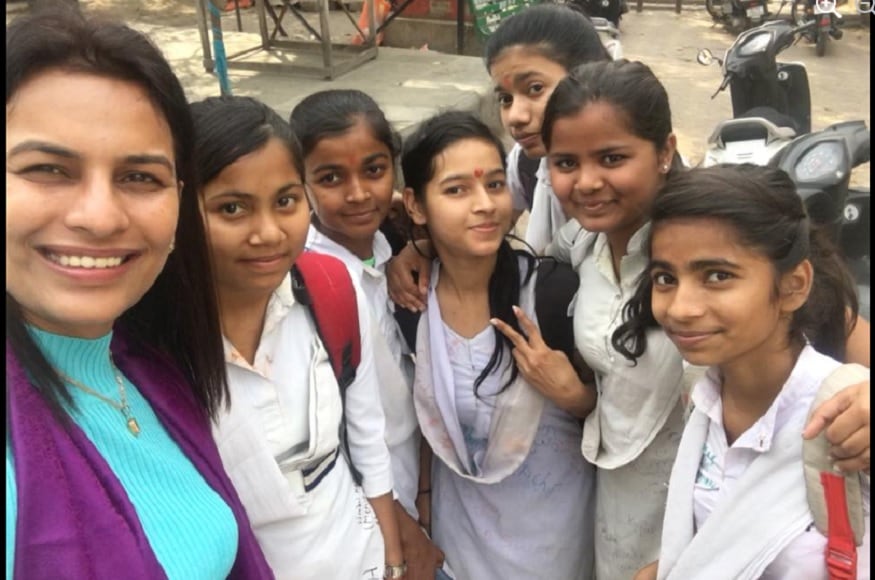 Later many people stood together and became my strength. She says, 'Sometimes I used to think that I was wrong, did I make a mistake by raising my voice, but after what the court said in Priya Ramani case, it seems that I was not wrong.' Surabhi says that it is important that you speak and only if you speak, people will listen. It is important to have courage in women that when something like this can be spoken. Therefore it is important to speak when whatever happens. So that there is a fear among people that this girl may not speak anywhere. If this fear is created in people, then such incidents will decrease.
Surabhi said, conquer your inner fear…
She says that it was shocking for me to say this to my family. Mother herself said that she would tell me but I found that the person comes and goes to my house only when I had given the hint to my mother beforehand. On behalf of the parents, the family has done the same as Boycott. They brought the whole army to my house and made a noise, but the husband supported and the children understood me. Everyone felt that the person who made the assessment has a family, children and I am spoiling his life. Pressure was also put on my parents that I should apologize. During this entire incident, my husband was fully together.
Also read: Women must eat these 5 foods for healthy life, they will always be healthy
Surbhi says that it seems that we girls have placed the burden of the whole world on our heads. Women must first win from the internal battle that I am not wrong and when this voice starts to stop, they will have to explain themselves. Fear of outside people will stop on its own. Surabhi worked as a doctor from 2005 to 2013 but since 2013 she joined social service. Started working in the village in the first weekend, started working in the camps, gradually joined the Delhi government and spread awareness about dengue malaria in schools etc. In 2016, he founded Sachi Saheli in association with like-minded people.