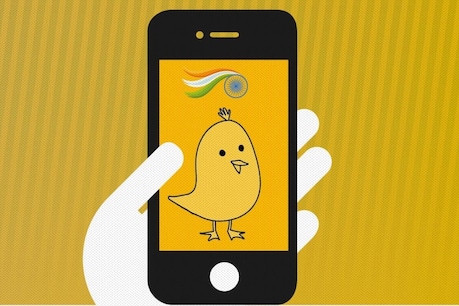 Chinese investors have exited the Kuo app.
Shunwei Capital invested $ 5 million in 2018 in Bombinate Technologies, the parent company of Koo's app, known as Indian Twitter. Now some Indians have bought out the stake of this Chinese company in Ku.
New Delhi.
Chinese investors have been left out of the app, known as Indian Twitter. In fact, a former Indian cricketer and some entrepreneurs together have bought the stake of Chinese investor Shunwei Capital in Ku. Explain that Shunwei Capital had invested about Rs 36.28 crore ($ 5 million) in Ku App's parent company Bombin Technologies in 2018, which has now exited by selling its stake.
Shunwei Capital had a 9% stake in the vocal platform
Shunwei Capital had invested in Ku's Vokal platform, increasing its stake to over 9 per cent. Ku said that this business of Shunwei Capital was bought by some businessmen and celebrities along with the promoters of the company. Among those who bought Shunwei Capital's stake in Koo App were former Cricket Javagal Srinath, co-founder of brokerage firm Zerodha Nikhil Kamath, founder of Book My Show Ashish Hemrajani, Udaan Co-founder Sujit Kumar and Flipkart CEO Kalyan Krishnamurthy.
read this also- Google removed more than 5700 ads every hour in 2020, why take these stepsKu claims to have 100 million subscribers by the end of 2021
Aprameya Radhakrishna, co-founder and CEO of Koo App, said that Shunwei Capital had invested in our parent company, Bombin Technologies, about two and a half years ago when we were raising funds for vocal. Now the Chinese investor is completely out of Ku. Please tell that Ku came into the limelight due to a dispute between microblogging site Twitter and the central government. At the time of the controversy, many celebrities along with many Union ministers had created an account on the Kuo app. Since then, more than 45 lakh people have downloaded the Kuo app. The company expects that by the end of 2021 its number of subscribers will reach 100 million.
read this also- Gold Price Today: Now before the wedding season, there is a chance to buy gold in cheap, see 22 carat gold price
Srinath said, Ku has my full support with sincerity
Former Indian cricketer Javagal Srinath said that I am very happy to support Koo, one of the most talked about social media platforms in India. This fact is very important and commendable that they are providing a platform to bring the voice of Indian linguistic audience on the Internet. Being an Indian, I sincerely support him. Let me tell you that Ku is a microblogging platform for exposing voice and written ideas in Indian languages. Users can easily convey their ideas to the world by using text, audio or video in many Indian languages.