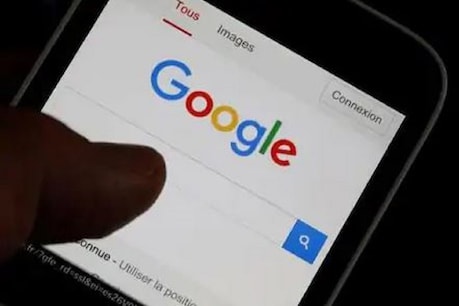 Google had removed around 1.37 lakh ads every day in 2020.
Tech company Google (Google) last year banned 3.1 bad ads, considered poorly based on local laws, geographical location and many other standards. At the same time, Google closed more than 17 lakh ad accounts in 2020 for violating the rules (Policy Violations).
New Delhi.
Tech company Google has been troubled by bad advertisements. That is why in 2020, the company did not stop more than 5700 advertisements every hour, but removed them (Removed Ads). Google said on Wednesday that it removed a total of 3.1 billion bad ads, including 9.9 million ads related to the corona virus, worldwide last year. Along with this, the tech company also banned 6.4 billion additional sciences (Restrictions on Ads). Let us know that for the first time Google has also shared the information of those advertisements, which have been banned.
Google put the ban on the basis of local laws and regulations all over the world. From this, only those advertisements were shown, which the company approved on the basis of all the standards. The company has stated in its annual Ad Safety Report 2020 that there has been a 70% increase in the number of advertisements removed for violating the rules. The company has removed more than 17 lakh advertisements due to violation of the policy. At the same time, Google either blocked or completely removed 86.7 crore advertisements that tried to steal the detection system.
read this also- Gold Price Today: Now before the wedding season, there is a chance to buy gold in cheap, see 22 carat gold price
Google changes 40 policies in 2020 Tech company Google said that 10.1 crore advertisements were removed due to misrepresentation of policies. Last year, the company changed 40 policies for advertisers and publishers. Google said that the biggest concern was the misleading and inaccurate advertisements about the epidemic last year. These included miracle cures, lack of an N-95 face mask, and more recently fake advertisements involving vaccine.
read this also- All-round selling in the stock market! Nifty also closed at the red mark if Sensex dropped 562 points.
Tech company brought Kovid advertising policy in 2020
Google has issued a Kovid Advertising Policy to curb wrong advertisements regarding the Corona virus. Along with this, the company also introduced a new policy in 2020 to prevent such content related to advertisements as well as Kovid or Global Health Emergency, which were contrary to scientific facts. In April 2020, Google also launched the Advertiser Identification Verification Program (AIVP). Under this, advertisers from 20 countries are currently being verified. Scott Spencer, vice-president of Google's Department of Advertising Privacy and Security, said thousands of employees worked 24 hours a day for the safety of users, creators, publishers and advertisers.