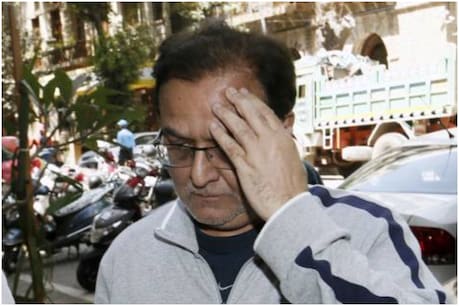 Yes Bank founder Rana Kapoor is also accused of making a mistake in giving loan to DHFL.
Rana defaulted three loans. After this, Indiabulls Housing Finance auctioned the property.
New Delhi.
Yes Bank's co-founder Rana Kapoor's difficulties do not seem to be diminishing. His Delhi-based bungalow has been auctioned by Indiabulls Housing Finance for Rs 114 crore.
Indiabulls had given a loan for Bliss Villa. Its guarantor was Rana Kapoor. This property is on the Kautilya Mark of Delhi. According to the Economic Times, three people with knowledge of the matter said that India Bulls had sold a Delhi-based real estate developer for Rs 114 crore.
ALSO READ: Bank not guilty for bank fraud, so no responsibility for loss: Court
Bungalow built in 1235 square yardThe newspaper quoted a source aware of the matter as saying that Indiabulls had taken over the property in January this year. Rana had defaulted three loans of Rs 83.43 crore, Rs 69.88 crore and Rs 86.56 crore for the company. This bungalow of Rana is built in 1235 square yard. It has two floors besides the ground floor.
Also read: If you do not do this work in the new financial year, there will be double tax, so keep this caution
ED also seized property worth Rs 792 crore
The Enforcement Directorate (ED) probing the money laundering case has seized Rana Kapoor's property worth Rs 792 crore. It has several apartments and independent residential buildings in South Mumbai. However, Indiabulls Housing has not given any reply to the newspaper in this matter. Rana Kapoor's daughter Radha has also refused to speak anything in this matter. Rana Kapoor was arrested by the ED in March last year and is currently in Taloja Jail in Navi Mumbai. ED is investigating Rana Kapoor, his wife and three daughters in the money laundering case. According to the ED, when Kapoor was running Yes Bank, he got benefits of Rs 4300 crore by wrongly distributing loans.