Chief Minister Tirath Singh Rawat is in discussion about his statements.
The new Chief Minister of Uttarakhand Tirath Singh Rawat is in discussion about his statements. This time, he is being trolled in social media due to the statement given on torn jeans.
Haridwar.
After comparing Prime Minister Narendra Modi to Lord Ram in Haridwar, another statement by Uttarakhand Chief Minister Tirath Singh Rawat with torn jeans is becoming a troll on social media. He was speaking at a conference organized by the Child Rights Protection Commission on the subject of increasing addiction, prevention and rehabilitation of children on Tuesday. CM Tirath Singh Rawat emphasized on the rites for the tendency of intoxication among children that the child learns the rites from home and not from school. He said that the child does what he sees. CM did not stop here, but when he started tightening the western civilization, then his entire speech got entangled in it.
Son of the big father wearing torn jeans …
CM Tirath Singh Rawat said that behind the glare of materialism, not only young people and young people are running away here, they start doing what they saw. Seen in TV is the advertisement of good jeans, then the same comes the next day. The first choice is torn jeans. He also said that the one who wore torn jeans became the son of the elder father. Father was also father first. CM said that western countries are following us today. Go to Rishikesh and foreign people are doing yoga there. His whole body is covered and we are running naked. Tirath Singh Rawat said that wearing torn jeans has become a status symbol.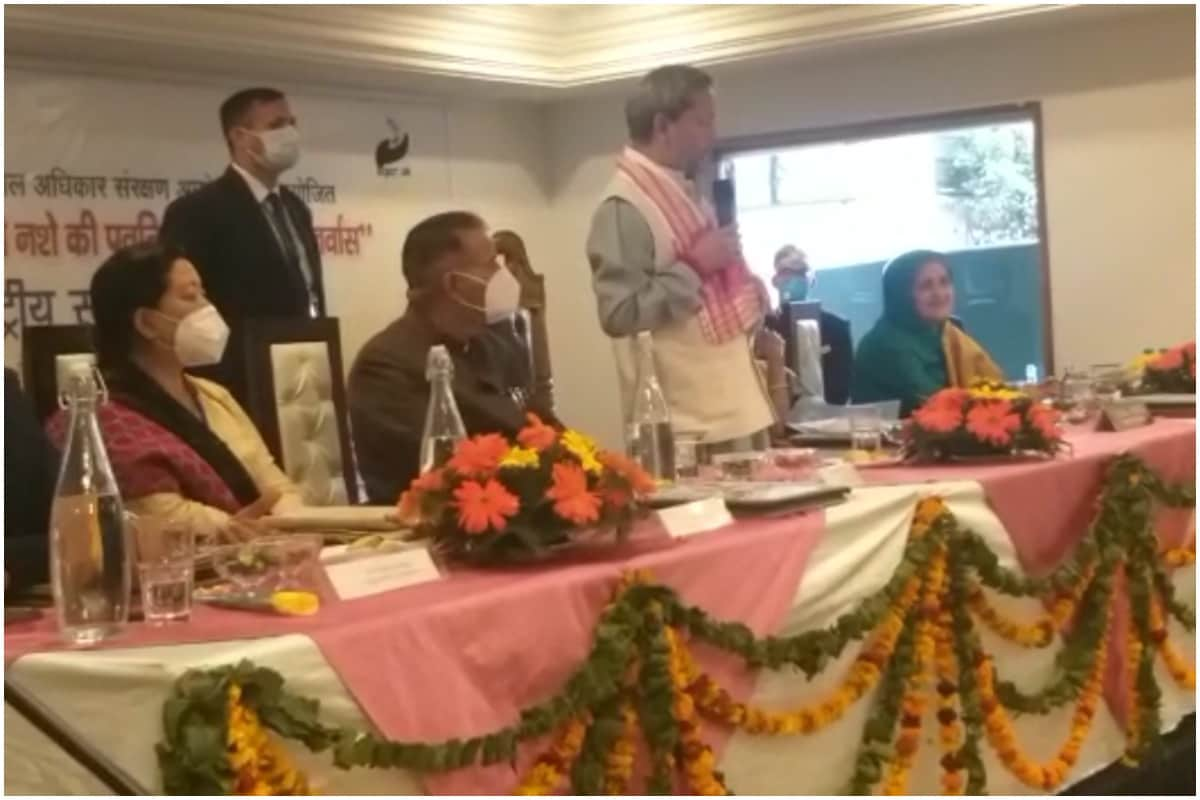 Tirath Singh Rawat, Uttarakhand News, Chief Minister Tirath Singh Rawat, Uttarakhand News, PM Narendra Modi, torn jeans
CM, referring to his journey, said that once when he was traveling by plane, a woman was sitting on the seat next to him. The woman was wearing big shoes on her feet. If I looked a little bit above, the jeans and that too got torn in the knees. I asked the woman what work you do, so she said that she is a social worker. The CM also took a dig at such social workers. This statement of CM is also being trolled and people are expressing their views in different ways.
Activist said on CM's statement
Activist Malti Halder says that this is her own choice, she will wear whatever kind of clothes is comfortable and which has a confidant. On the torn jeans, Malti said that in an era of human development, in an era human was covered with leaves, so now it is wrong to wear clothes. Evolution progressed over time, inventions also took place and humans accepted things according to their needs.
Activist and psychologist Dr. Swati Mishra believes that family rites have the greatest impact on the minds of children, which later dominates their lives, as far as wearing torn jeans is concerned, Dr. Swati believes that Wear clothes in which you feel decent, feel like a decent person.