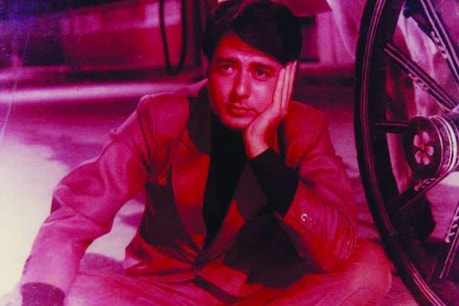 Naveen Nischal was born in Lahore, Pakistan. (Photo courtesy: NFAI / Twitter)
Naveen Nischol started his film career with the film 'Sawan Bhadon'. Rekha was the lead actress in this film. But once upon a time people came to see Naveen.
Mumbai:
Navin Nischol, a famous actor of films of the 70s, was born on 18 March 1946 in Lahore, Pakistan. Naveen studied at the Military School in Bangalore. Naveen came to Mumbai fond of acting. Filmmaker and director Mohan Sehgal, who was a good friend of his father, advised Naveen to learn acting from Pune Film Institute when he came to Mumbai. Naveen also took admission and won a gold medal from FTII. Mohan Sehgal acted as an actor with Rekha in his film Saavan Bhado. Naveen's first film became a super hit due to Rekha's style. After this, there was a queue of filmmakers in front of Naveen. He gave many good films like 'Budha Mil Gaya', 'Parwana', 'Woh Main Nahin', 'Victoria No 203', 'Dharma', 'Laughing Wounds' to Hindi world. Naveen ruled millions of hearts for a long time with his acting.
The speed at which Naveen Nischal made his mark in the film industry, the sooner people started descending from the public eye. According to media reports, not being able to treat your co-actors well, tantrums at the time of shooting and not following the advice of the producers directors was a big reason behind it.
Naveen Nischal's personal life was not good. He married Dev Anand's granddaughter Neelu Kapoor. They had two daughters, Natasha and Nomita. According to media reports, Naveen's affair started with his co-star Padmini Kapila, due to which she got divorced from Neelu. The marriage was also broken and romance with Padmini could not be done as a result, due to alcohol. In 1996, he got married to Geetanjali. According to media reports, in 2006, Geetanjali committed suicide and in her suicide note, she accused Naveen of harassment. Naveen had to go to jail in this case, although he came out on bail after some time.
Naveen also worked in many hit TV shows like 'Dekh Bhai Dekh' Aashirwad and Farman. This famous actor, who has been acting for a long time, died of a heart attack on 19 March 2011.