Urvashi Rautela. (Photo courtesy- @ UrvashiRautela / Twitter)
Another connection has come to light between Urvashi Rautela and Indian cricket team captain Virat Kohli. Urvashi too, like Virat Kohli, drinks 'special black water' which increases immunity.
Actress Urvashi Rautela is in the news these days due to her social media posts and her expansive lifestyle, more than her films. Recently, Urvashi came into the limelight due to photoshoot in her expensive dresses, so now suddenly the water bottle of Urvashi Rautela has created a ruckus. Not only this, because of this bottle, once again a connection has been made between Urvashi and the captain of the Indian cricket team, Virat Kohli.
In fact, recently, Urvashi was spotted from the airport. Here a bottle of water was seen in his hand which contained 'Black Water'. The cost of this water is about 3 to 4 thousand rupees per liter. Let me tell you that along with Virat Kohli, some other celebrities also drink this very expensive and special water.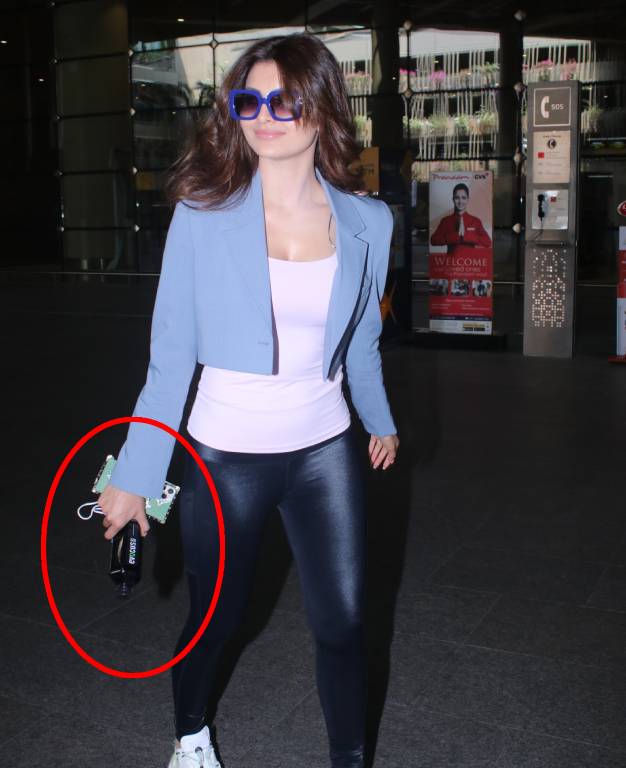 Urvashi Rautela with her black bottle. (Photo- Virl Bhayani.)
The water bottle which was seen in the hand of actress Urvashi Rautela, contains natural alkaline water. This water helps in keeping the body hydrated. The pH value of black water is very high. During the Kovid-19, many other celebs, including Virat Kohli, started taking black water to increase immunity and stay fit. Talking on the workfront, Urvashi these days with actor Randeep Hooda in his upcoming web series' Inspector Avinash Is busy shooting for '. Urvashi will be seen in the remake of the Tamil film 'Thiruttu Payle 2'.