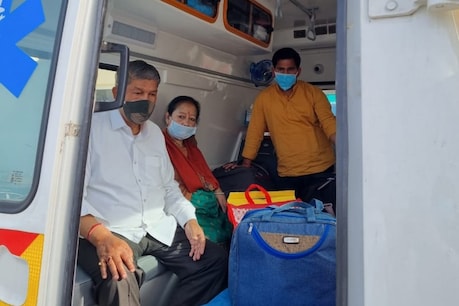 Former Uttarakhand CM Harish Rawat Kovid has succumbed to infection. He has been admitted to AIIMS Delhi.
Corona-infected former CM Harish Rawat's health has worsened, after which he has been admitted to AIIMS Delhi by air lift from Dehradun from the state government plane. Congress leader Harish Rawat had informed on social media on Wednesday that he had found Kovid 19 positive.
Dehradun.
He has been referred to Delhi AIIMS (Delhi) for the deterioration of health of former Uttarakhand Chief Minister and Congress General Secretary Harish Rawat (Covid 19 infected), former CM and Congress leader Harish Rawat. He was admitted to AIIMS by air lift from Air Ambulance from Doon Medical College located in the capital Dehradun. Doctors have expressed concern over Harish Rawat's fever not subsiding.
Please tell that 4 members of the family including former Chief Minister Harish Rawat, his wife and daughter were found corona infected on Wednesday. Rawat was rushed to Doon Hospital for examination this morning, where doctors referred him to Delhi AIIMS if his condition did not improve. Former CM Harish Rawat himself gave this information through social media. At the same time, he advised those coming in contact to get the Kovid test done.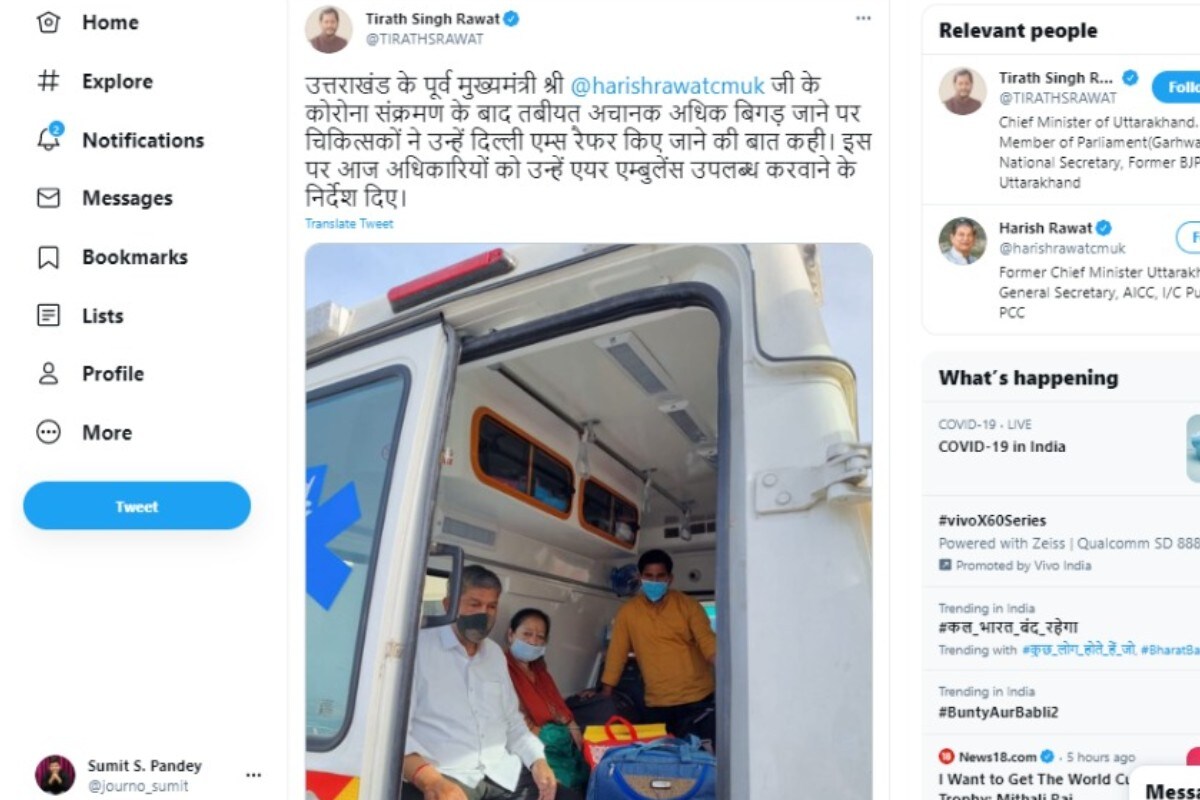 Uttarakhand CM Tirath Singh Rawat has wished him a quick recovery.
Earlier, after being hit by Corona, Harish Rawat was admitted to the VIP ward of the Government Doon Medical Hospital in Dehradun. His city scan and other investigations have been done. An infection has been found in his lungs. Let us know that Harish attended the Holi ceremony held on Subhash Road on Tuesday. A large number of people attended the ceremony along with many Congress officials.CM Tirath Singh expressed concern
CM Tirath Singh Rawat has also given information about the health of Harish Rawat on social media. He wrote that "If the health of former Corona-infected Uttarakhand Chief Minister Harish Rawat suddenly worsens, doctors have asked him to be referred to Delhi AIIMS. On this, the authorities have been instructed to provide air ambulance to them today. Has been taken to AIIMS Hospital in Delhi. The local commissioner of Delhi has also been instructed to ensure all necessary arrangements in coordination with AIIMS management and doctors. Pray to Lord Badri Vishal and Baba Kedar for their speedy recovery and longevity. . "