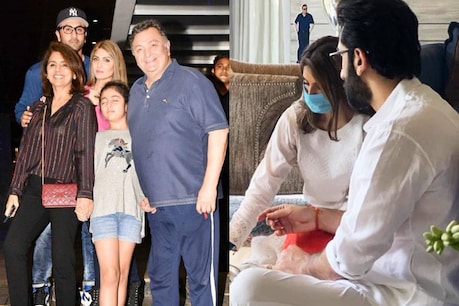 Today is Rishi Kapoor's 11th Prayer Meet. (Photo- @ riddhimakapoorsahniofficial / Instagram)
Today, Rishi Kapoor's 11th month prayer meet on Rishi Kapoor's daughter Riddhima Kapoor Sahni and Ranbir Kapoor (Ranbir Kapoor) worshiped.
Mumbai.
11 months have passed since Bollywood actor Rishi Kapoor called this world as Alvida. Today, his wife Neetu Kapoor and daughter Riddhima Kapoor Sahni looked emotional on the occasion of their 11th prayer meet. Both shared memories associated with Rishi Kapoor on their Instagram. Along with this, Riddhima has also shared a picture of her brother Ranbir Kapoor worshiping for Papa on this occasion.
In the picture, Ranbir is seen worshiping with his sister. In this picture, Riddhima is seen wearing a mask while worshiping. Let us tell you that Ranbir Kapoor has a corona and he is self-quarantine in his house at this time. Ranbir's enlarged beard is also seen in the picture. Prior to Ranbir, Neetu Kapoor has also transitioned to Corona during the shooting of her film 'Jug Jug Jio'.
(Photo- @riddhimakapoorsahniofficial/Instagram)
After the departure of her husband, Neetu Kapoor has shared an unseen video. This video is from both of their last New York trips. In this, the sage is seen humming in the streets of New York in his funky style. While sharing the video, Neetu Kapoor wrote in the caption, 'Today is Rishi Ji's 11th month of Prayer Meet, so thought to share some memory of our last New York trip.'
At the same time, Riddhima has also shared a family photo with Papa.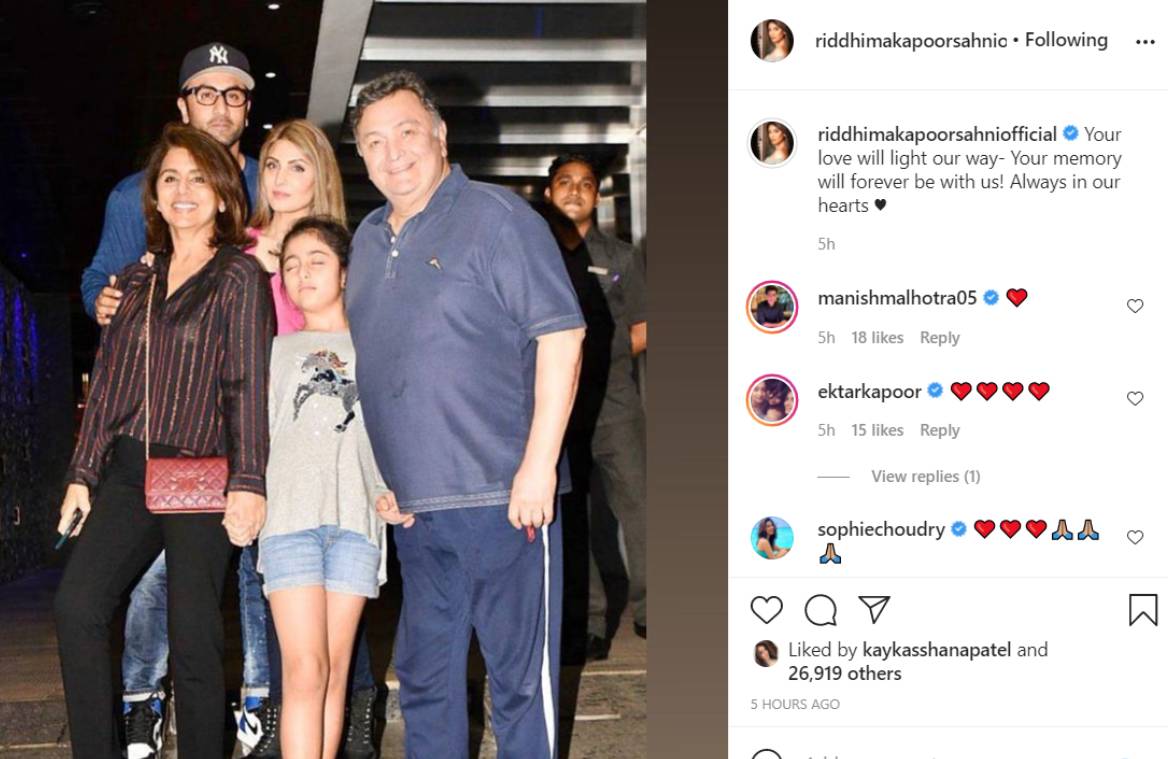 (Photo- @riddhimakapoorsahniofficial/Instagram)
Please tell that Rishi Kapoor was battling cancer. On 30 April 2020, Rishi Kapoor breathed his last at a hospital in Mumbai.