New Delhi.
The country has started recovering from Kovid-19 and the economy has started coming back on track. Therefore, recruitment has started in companies. For its younger readers, News18 has started a special series "Naukari ki bat" with the country's top HR leader.
In this series of "Naukri Baat", Arvind Nahata, the co-founder of Decimal Technologies, explained the opportunities and preparation of jobs in the FinTech sector. He said that to survive in the competition of jobs, it is very important to learn at all levels and leave out the old things. They say that those people who are not in the IT sector, those youth should be in contact with their former employer ie their former company.
Read also:
Bad loans of Rs 1.3 lakh crore will increase, yet the shares of banks are soaring, know the reasonQuestion: What should people who lost jobs during the epidemic do?Answer
: The unemployment rate has risen sharply to 28 percent due to the lockdown in India. It is estimated that due to the global epidemic of Kovid-19, about 130 million people have lost their jobs. About 75 percent of the 12.2 million people are small traders and workers. The IT and ITeS industries and companies that depended on the fields of travel, hospitality, FMCG and clothing have been badly affected. The demand for IT in pharma, banking and health care was there in the last one year. For those who are not connected with IT, the situation is not easy. They still have to struggle and wait for the conditions to improve. This is a good opportunity for people associated with IT to expand their skills and move to another area.
Also read: Talk of jobs: in the next five years there will be 7.5 crore jobs in this field, just have to do this preparation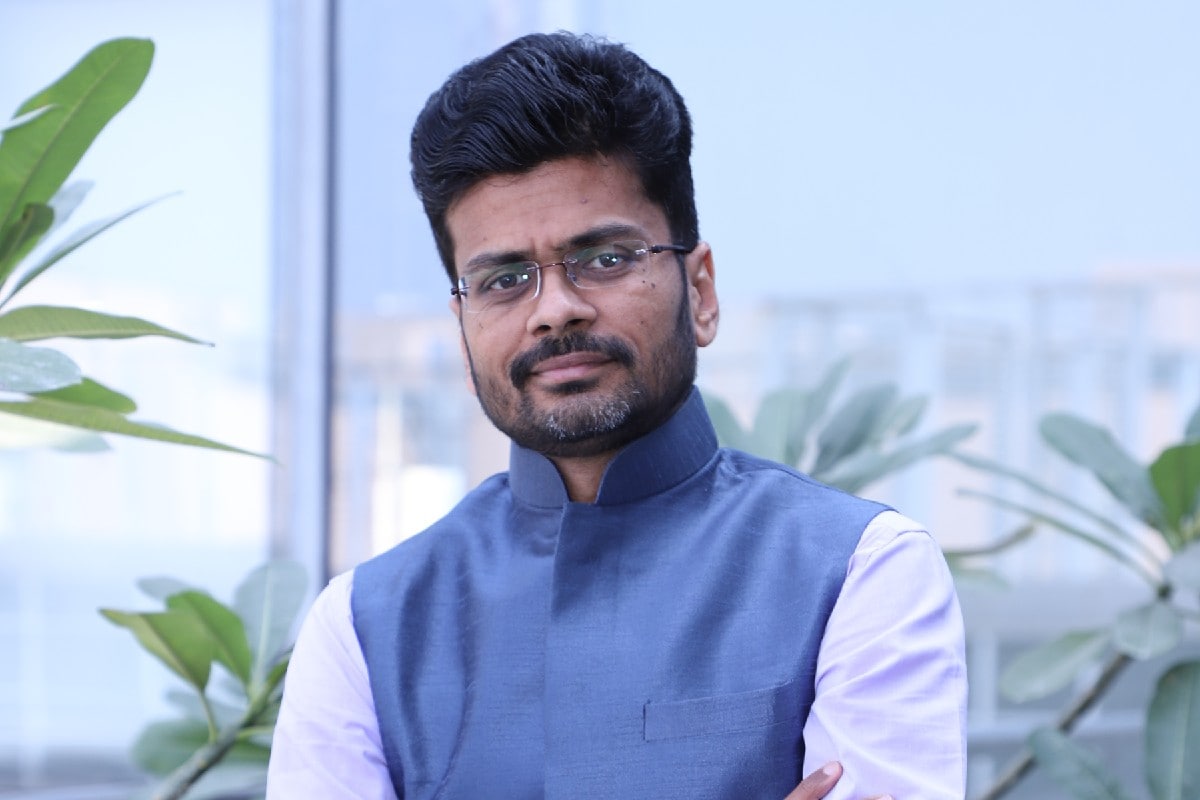 Arvind Nahata, co-founder of Decimal Technologies
Question: A lot of courses have been available online since the epidemic. If someone does these courses, will companies hire them?
Answer : The IT industry is always on the lookout for new skills. Currently, Skills related to Database and Data Pipeline Automation (Data Science or Data Analysis), DevOps, AI and ML and Cloud and Container (Kubernetes) are most in demand. Apart from these, common language of programmatic (Java, Javascript, Linux and Python) has its place. During the epidemic, the trend of online learning has increased greatly and the quality of courses has also become very good. Practical experience in these special skills is good, but companies are looking for people who have invested some time to learn new skills.
Also read: Talk of jobs: skill of 100 crore jobs will change in ten years, so learn new skills and do re-skilling
Question: When the market is slowly opening, where and how should youth look for jobs?
Answer : Those who are not in the IT sector, those youth should be in contact with their former employer. Along with this, websites that tell jobs (Jobs, Monsters, Indid) should be kept on the lookout. Along with this, social media (LinkedIn, Facebook) and alumni groups should be in touch.
Also read: Matter of inaccuracy: Now the use of automation in recruitment is why writing the right skill set in the resume will give more job opportunities
Question: How to prepare for the interview in this difficult time?
Answer : Those job seekers who can communicate positively and tell how they have used Kovid's time to learn new skills related to technology or life can have a much better impact on the job placement institution. Good knowledge about new recruitment procedures like video interview etc. will also help them understand the new process of interview.
Also read: Talk about jobs: be ready to learn, forget and learn again, know such important mantras to get jobs
Question: Has there been a change in the hiring process after Kovid-19?
Answer : Yes, this process will run less on human level and more on technology related platforms.
Question: What kind of career can be adopted under the present circumstances?
Answer : During and after the epidemic, now the focus is on being digital once again. Whoever is involved in it will definitely benefit. Similarly, working from a remote place is also an aspect that will remain for a long time even after the global epidemic. This will turn many traditional careers into jobs, because those who work will have the facility to work in many areas of their interest simultaneously.
Also read: Loans are being taken to buy the most washing machines and dishwashers, know such interesting reasons for taking loans.
Question: Considering Artificial Intelligence and Big Data, what changes can be seen for the future?
Answer : AI and Big Data were influencing workplace decisions even before Kovid-19. Now its speed has increased. Instead of increasing the number of workers, companies are preparing to cut them drastically. However, according to me it is getting better, because now companies will have to retrain on a large scale and this will create more job opportunities.
Also read: If you buy a house in the name of wife, daughter, sister and mother, then you will get these three benefits, know everything
Question: Tell us about the FinTech sector?
Answer : Fintech sector, in which decimal technology works, is growing very fast and Kovid-19 has increased its speed further. Since financial services do not have much reach in India, there is a lot of potential in this sector and a lot of work has to be done. This sector will grow by leaps and bounds in the coming decades.
Read also: Talk about jobs: Instead of phone or computer, talk directly to employees on email and Linkdin to find a job
Question: What kind of skill or skill do you want and how do you evaluate it?
Answer : We employ people from many types of technical and non-technical skills. In technical skills, we hire people for all the popular skills (mentioned above) and for Quattil Assurance, Program Management and Software Development skills. In non technical skills, we hire people for sales, pre sales, marketing, people management and execution skills. If you are already doing a job, then learn about the company's business and see how you can cooperate. Re-train and update yourself according to the new trend of your industry.
ALSO READ: By March 31, this option is the safest for tax saving, you will get guaranteed returns.
Question: Tell us about your company's hiring process?
Answer : There are two technical stages of evaluation in our recruitment process. One of these is the managerial phase and the other is the HR (Cultural Fitmat) phase. Applicants are drawn from every channel (job portal, social media, employee referrals, old employees' networks, placement consultants). Whoever wants to get involved with decimal technology should see its website and LinkedIn company page. We always want people who want to move forward with us. The method of evaluation is interview and in some cases the assignment is also done. Apart from the technical skills that I have mentioned for the industry, in Decimal Technologies we also want to see how much you are ready to go forward on a professional and personal level. We give importance to the spirit and sensory intelligence of the game, among other things.
Also read: Job talk: Upgrading all the time like a mobile phone is a job, it is important to know these mantras to stay up-to-date
Question: What are the prospects of growth in your company and in this sector?
Answer : This sector itself is moving forward, because there is a lot of emphasis on digitalisation of financial services. Our company has registered a 40 percent increase over the previous year and last year we have increased the number of people joining us by 50 percent.
Job Alert related to all state board exams / competitive examinations, their preparation and jobs / career, follow for every news- https://hindi.news18.com/news/career/