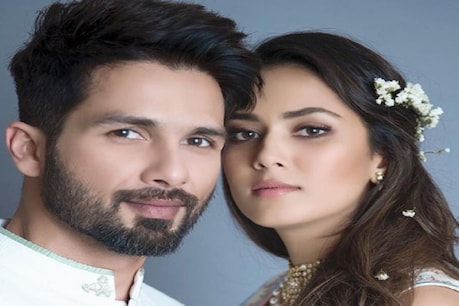 Learn tips on styling kurtas (credit: instagram / shahidkapoor)
Tips To Style Kurta In Trendy Way- The fashion of carrying Waistcoat with colorful kurta is on extreme these days. With this you can try any combination of pajamas, dhoti or shalwar.
Tips To Style Kurta In Trendy Way-
Some time ago, kurta was considered a night dress or a choice of people associated with politics. But the trend of fashion has changed now. The fashion of kurtas is on peak these days. Be it film stars or politician or normal person, age 25 or 50. Along with normal days, Occasionally are also seen in kurtas. Not only this, in the heavy party and marriage party nowadays, people wear trendy kurta and give a killer look. Prime Minister Narendra Modi may be in the category of the elderly, but his colorful kurta-pajamas and the hobby of wearing Waistcoat is promoting the fashion of kurta pajamas not only among the people of his age but also in the youth. If you also want to look different, then you can wear the kurta with the color and dress combination mentioned here and give it a killer look.
Try this combination with kurta
You can try many types of dress combinations with a kurta. The kurta can be carried with churidar, shalwar, dhoti, plane pajamas. Along with normal days, this combination gives a killer look on occasions such as weddings and festivals.
Also read: Do not be afraid of white hair, now make it a new fashionThese fabric kurtas will enhance your personality
You can also look smart by wearing cotton, silk or any other fabric kurta, but to make your look even more killer, you can give kurta sets of Jacquard silk, cotton silk, art silk and dupion silk fabric. . You can carry them from birthday party to marriage party.
These designs of kurtas are also in trend
These days, the most fashion is of long kurta as is often done by superstar Amitabh Bachchan. This design of kurtas makes the look of the youth from the elderly to the killer. Along with this, solid straight kurta, front slit thumbhole kurta, Indo-Western kurta and Mandarin collar kurta can also be carried to make the youth look even more killer.
Also read: Fashion of old type jewelery is returning, giving Banjran look
Awesome killer look will also come with these accessories
Carry kurta with plain pajamas, whether with churidar or dhoti, if you carry waistcoat with it, the smartness increases even more. To give your personality a more killer look, you can resort to a mail stole or a shawl. The combination of mojri in the legs will also check a lot. (Disclaimer: The information and information given in this article is based on general beliefs. Hindi news18 does not confirm these. Contact the concerned expert before implementing them.)