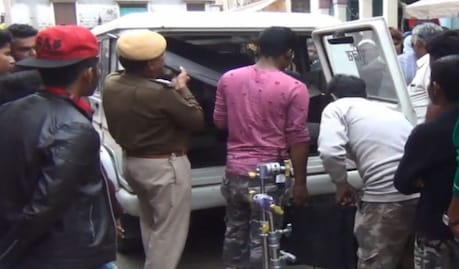 (File photo)
After the night curfew in Maharashtra, Bollywood and TV industry have started taking precautions regarding shooting. Everyone has been told to avoid shooting big scenes and outdoor shooting. Experts are telling this as of September 2020.
New Delhi
Maharashtra Chief Minister Uddhav Thackeray has announced the imposition of a night curfew Maharashtra in view of the increasing cases of Kovid 19. Soon after the government's decision, the film and TV industry leaders have devised a new strategy for shooting in view of the curfew and restrictions at night. The Federation of Western India Cine Employees has called an emergency meeting of its advisors.
As per the Times of India report, when the Secretary-General Ashok Dubey was contacted, he said, 'We have shot our films and television serials during the curfew on the previous night, but we need our advisors to deal with the current situation Calling the meeting There have been a lot of cases of people working on the sets of film and TV being prone to Kovid-19, so we need to make a plan for the safety of our people. Asked if shooting big songs and scenes with a lot of people would have to be controlled, Dubey said, "We had earlier asked our people to avoid shooting such crowded scenes and they had to Will be careful again.
It has been learned that not all big songs with more than 50 dancers will be shot until Corona cases are reduced. Night shows can also be affected by this. JD Majithia of the Film and Television Producers Council of India said, 'We have already warned our members to large crowds on film and television sets. In fact, we have sent a letter to our members, in which we have clearly stated that we are again in the state of September 2020. That is why we have asked our producers to immediately avoid outdoor shooting. Limit the number of junior artists on the set. Ensure that all crew members are insured and bring the size of the team up to 33 percent, as it was in July 2020.