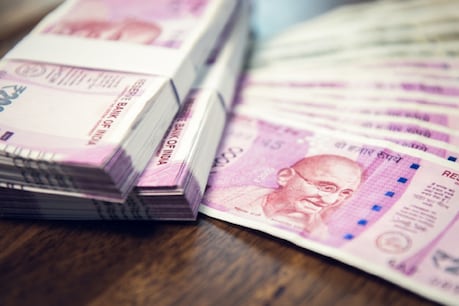 Increasing demand for natural products
In the cultivation of Medicinal Plants, you can earn big money with low cost. Its demand for growing natural products is also increasing rapidly.
New Delhi.
To avoid pollution and many serious diseases in the Corona period, the market of natural products and medicine is growing rapidly. In addition, the demand for natural products made in them is also increasing rapidly. There is less cost in this and earning for long time is also ensured.
There is no need for a long farm nor investment for medicinal plant cultivation. There is also no need to sow your fields for this farming. You can also take it on contract. Nowadays many companies are cultivating drugs on contract. To start cultivating them, you need to spend only a few thousand rupees, but earning in lakhs.
Some plants can be grown in small pots
Most herbal plants like Tulsi, Artemisia annua, Mullaithi, Aloe vera, etc. are prepared in a very short time. Some of these plants can also be grown in small pots. To start cultivating them, you need to spend only a few thousand rupees, but earning in lakhs. These days, there are many pharmaceutical companies in the country who contract till the purchase of crops, which ensures earnings.Also read: Start this business by applying 10 thousand sitting at home, you will earn 30 thousand every month.
3 lakhs to be earned
Tulsi is usually associated with religious matters, but it can be earned from cultivating Tulsi with medicinal properties. There are several types of Tulsi, which contain eugenol and methyl cinnamate. With these, medicines for serious diseases like cancer are made. It costs only 15 thousand rupees to grow Tulsi on 1 hectare, but after 3 months, this crop is sold up to about 3 lakh rupees.
These companies are doing contract making
Tulsi farming is also being contracted by companies making Ayurveda medicines like Patanjali, Dabur, Vaidyanath etc. Those who buy the crop only through themselves. There is a big market for Tulsi seeds and oil. Every day oil and basil seeds are sold at new rates.
Also read: LPG Gas Cylinder: Gas cylinder of Rs 819 is available for Rs 119, Take advantage of this offer
Training is important
It is important for medicinal plant cultivation that you have good training so that you do not be deceived in future. The Central Institute of Medicinal and Aromatic Plant (CIMAP) at Lucknow provides training for cultivation of these plants. The drug companies also sign contracts with you through CIMAP, so you will not have to go around.