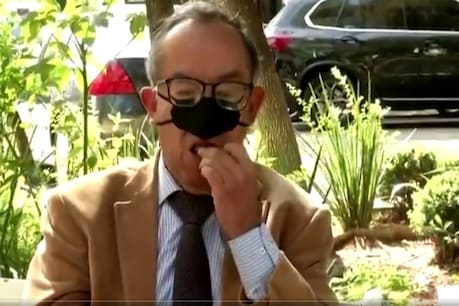 Scientists in Mexico have discovered this mask
Mexico.
Scientists in Mexico are giving people a new way to feel extra safe amid the epidemic. Researchers have now made Nose Only Mask. They say that this mask reduces the risk of COVID-19 infection when you are eating. Normal masks need to be removed when you want to eat or talk. While wearing this mask, it can be eaten or interacted.
Immunity scientist Gustavo Acosta said – 'Coronovirus is very contagious. This (infection) can happen through any of these three routes (eyes, nose, mouth). " Obviously, we cannot be infected with tears but if an infected person sneezes or coughs we are infected. Can be
According to Johns Hopkins University, smelling cells are an important place for coronoviruses to enter the body. In this case, it is very important to cover the nose. However, the World Health Organization (WHO) advises people to wear a face mask that covers the nose, mouth and entire face.
Also, local medical experts say that a properly fitted mask does not expose the nose and mouth, which will give you the best protection.