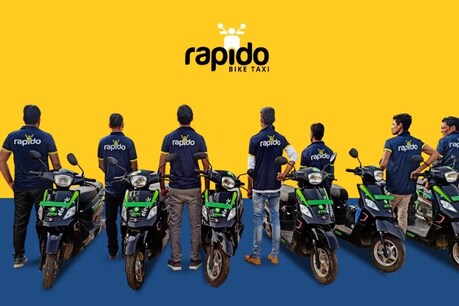 Rapido started electric bike service.
This service of Rapido will be tested as a dry run in Delhi-NCR from March 2021 to June 2021. Based on the result of which Rapido will consider starting this service in other metro cities.
New Delhi. Domestic 'bike cab service provider' company Rapido has partnered with Zypp Electric for electric two-wheeler service. Under this service, Rapido will serve electric bike cabs to its customers. According to Rapido, she will include more than 100 Zypp electric bikes in her fleet. According to the company, along with protecting the environment, it will also reduce carbon emissions, thereby promoting environment friendly rides.
Company This service will be tested as a dry run in Delhi-NCR from March 2021 to June 2021. So that the company will be gathered for this service the necessary statistics like, the demand for the electric vehicle of the customers and the strategy of the trust. After analyzing it, the company will expand its service in the remaining metro cities of the country accordingly.
Also read: Nissan Kicks SUV is getting a discount of up to 95 thousand rupees, know how long the offer is
Rapido's co-founder, Arvind Sanka, described the initials of the service as "the proportion of electric vehicles here is less than 1 per cent, despite the large two-wheeler market in the country. We offer electric bike rides to our customers." Want to create a positive effect by reducing carbon emissions along with a good experience. As it is known that the entire NCR including Delhi is the most polluted city in the world in 106 countries according to the World Air Quality Report, this service allows us to achieve pollution in the city. Can help reduce it '.Also read: Avoid buying cheap Maruti Alto for only 5 days, it is getting huge discounts, learn everything
On the other hand, Akash Gupta, co-founder of Zip Electric, in partnership with Rapido, said, 'We are becoming the necessary electric vehicle layer in terms of logo and cargo vehicles. The partner with Rapido is focused on the Central EV Utilization Project, in which we want to switch every segment to electric vehicles. Our powerful battery swapping network will be tested for electric bike service with Rapido. Together we will expand electric vehicles in the country so that people get pollution free cab service '.