Ira Khan and Nupur Shikhar (Photo courtesy: Instagram / nupur_shikhare)
Ira Khan keeps sharing pictures of his boyfriend Nupur Shikhare. In her latest story, she is doing a movie night with Ira Nupur.
Mumbai:
Daughter of Mr. Perfectionist Aamir Khan and Reena Dutta in Bollywood
Ira Khan
It is in discussion these days. Ira shares photos of her boyfriend Nupur Shikhare. Once again, she has come into the limelight by sharing the photo of Ira Nupur. She is now enjoying a movie night with Ira Nupur in her latest store.
Sharing the picture in her Instagram story, Ira wrote 'Movie Night' and tagged her boyfriend Nupur Shikhare in the post. In the picture, both are seen sitting together and posing for the camera. Earlier too, Ira had posted several pictures with Nupur.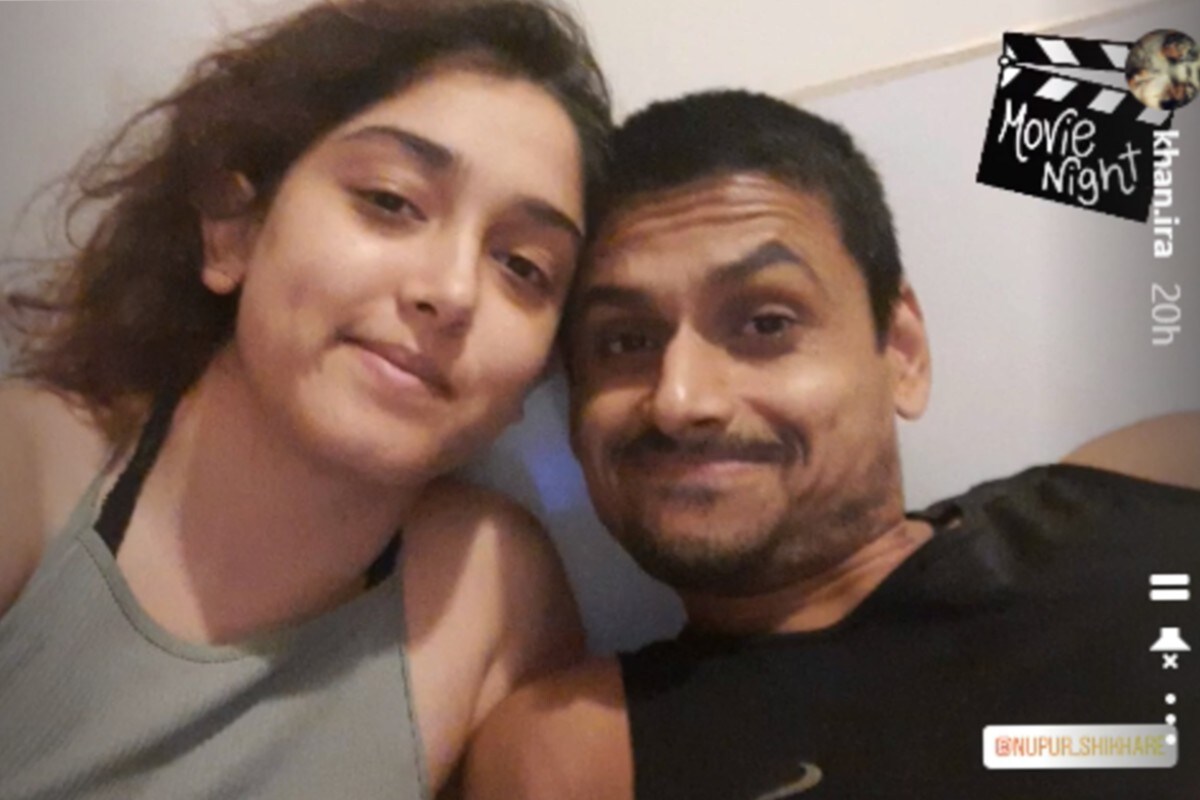 Ira Khan Nupur Shikhare photo courtesy: @IraKhan instagram
In February, Ira Khan was gifted a hand made rose by Nupur Shikhare on the occasion of Valentine's Day, which left Ira Khan happy. Ira Khan has revealed his relationship with Nupur Shikhare by sharing a photo on Instagram. On Promise Day, Ira wrote a post on Instagram of her and Nupur's photo, 'It is an honor for me to make promises with you and for you'. Iera Khan had put a photo of turmeric function on her Instagram account. In this photo, Ira and Nupur were also photographed with bride Jane Khan groom Abhishek in a special way. Ira wore a yellow saree according to the function in this photo, while Nupur was also seen in a yellow kurta. However, now Ira Khan himself has expressed his relationship on social media and put an end to all the speculation.