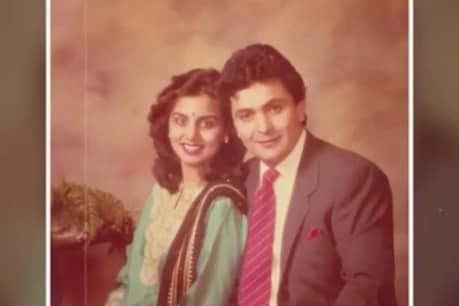 Rishi Kapoor is also going to be 11 months away from the world.
In the upcoming episode of 'Indian Idol 12', Rishi Kapoor will be remembered. The show will also feature Neetu Kapoor, where she will relive her old memories.
Mumbai.
Be it common or special, after a person says goodbye to the world, they are able to remember their specials only with the help of their own memories. Bollywood's Chintu ji i.e. actor Rishi Kapoor is also going to be 11 months in the world. His fans and family still remember him. Rishi Kapoor will also be remembered in the upcoming episode of the upcoming reality show 'Indian Idol 12' on TV. To make this moment beautiful from his memories, his wife Neetu Kapoor will be present, who is going to be seen to revive his old memories.
Rishi Kapoor (Rishi Kapoor) and Neetu Kapoor (Neetu Kapoor) relationship and then the stories of people have heard many times. But in the show, she is going to reveal something that hardly anyone has heard before. She told that before giving them heart, she used to help them by giving them tips as to how 'Nan Matkka' is done to girls.
He told that until we started dating, I always helped Rishi to impress girls. Rishi: I used to think very cute and cute and we used to call each other Bob.
He told that the sage had sent a telegram to me and expressed his feelings. Recalling the old days, Neetu said that he was in Paris and I was shooting in Kashmir. Suddenly I got a telegram of the sage, in which he said that he misses me and loves me.
Neetu Kapoor is going to dance to her hit song 'Ek Main Aur Ek Tu' with Contestant Danish on the stage of Indian Idol 12. She will be influenced by Danish during the show.
Let us tell you that Rishi Kapoor was battling cancer. On 30 April 2020, Rishi Kapoor breathed his last at a hospital in Mumbai.