Carry these looks to look unique on Holi (credit: instagram / kiaraadvani)
Holi 2021 Party Styling Tips from Sonam Kapoor Will look different …
Holi 2021 Party Styling Tips From Sonam Kapoor Kiara Advani:
Holi is on 29th March i.e. the day after tomorrow. After playing Holi, people go to each other's house for Holi meeting and offer best wishes. In such a situation, everyone wants that they look very special, but on Holi day, a glut of colors climbs on the head so much that it does not feel like doing too much makeup and fashion. So today, we have brought some such looks for the actress who know Bollywood's style statement, which you can carry very easily in Holi Milan celebrations and Holi party and your style will look different …
Kiara Advani's look:
If you do not want to carry too heavy a look then you can try this simple look of Kiara Advani. Kiara has worn a sari with black and white polka dots with multicolored beaded blouse in it. The belt, which matches the blouse itself, is giving the sari a unique look. Along with this, he has carried funky ear rings which are complementing his entire look.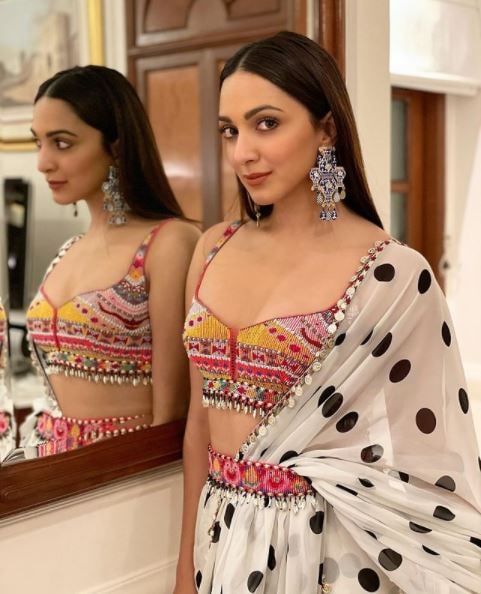 You can try this look of Kiara Advani at Holi party. (credit: instagram / kiaraaliaadvani)
Sonam Kapoor's dress is out of the box:
Sonam Kapoor's name becomes a bit important when it comes to style. If you want to add a little style to the look, then you can try this look of them. Sonam Kapoor carried a maxi dress with black and white strips in it. Balloon sleeves are making this dress quite unique. At the same time, a simple pearl necklace is applying beauty in the neck.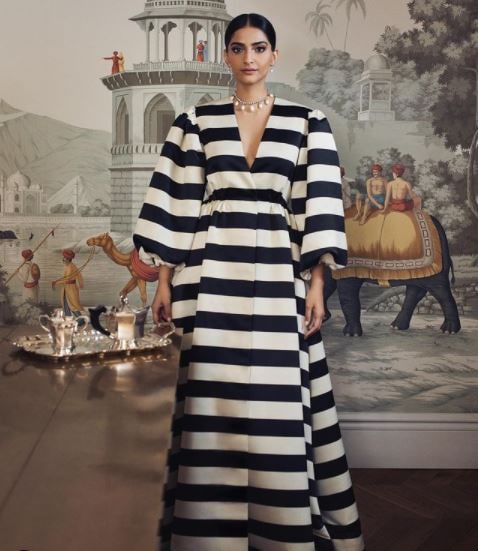 You can try this look of Sonam Kapoor at a Holi party. (credit: instagram / sonamkapoor)
So are you ready to spread your beauty in Holi Milan ceremony and Holi Part? Or do you want to try a new style this Holi? So try these looks today. You can get such clothes comfortably in Delhi's Sarojini Market, you just have to shop with little attention.