Actress Taapsee Pannu.
In appreciation of Taapsee Pannu, actress Tilottama Shome has tweeted, which is now going viral.
Mumbai.
After IT Raid, Bollywood actress Taapsee Pannu is in the news these days for her films. She is very active on social media and also puts her side of the issues in the country very smoothly. Recently, he has done a noble work, after which he is being praised fiercely. He donated platelets to an elderly woman, for which he is getting much praise on social media.
In praise of actor Taapsee Pannu, actress Tilottama Shome wrote on Twitter, 'I have never worked with Taapsee. But I was aware that she is very hardworking, although I was unaware of how incredibly human she is, having actually done a great job by donating her platelets. I wish you all the best and admire your strength. '
Responding to Tilottama Shome's tweet, Taapsee wrote, 'at least I can't do it so that I get a chance to save someone's life and I don't save his life. For me, this is a greater achievement than any other achievement and you continue to show love like always. '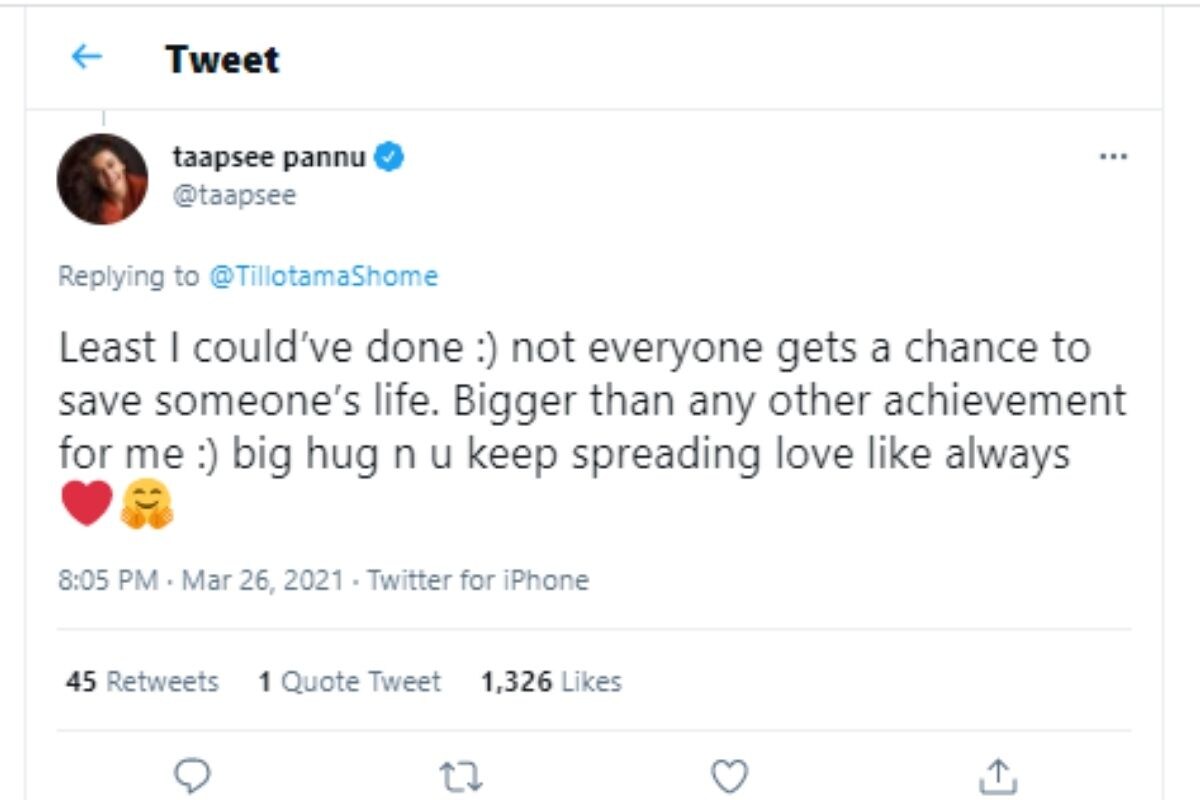 If you talk about Taapsee Pannu's workfront, this year she is going to be seen in many films. She is currently shooting for the film 'Shabash Mittu', in which she will be portrayed as the former captain of the Indian women's cricket team, Mithali Raj.