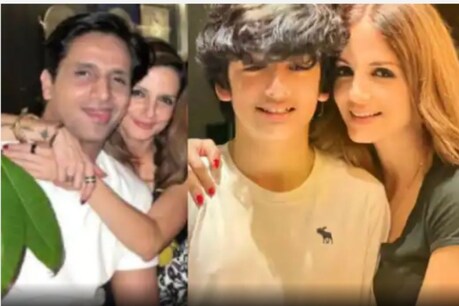 Arslan Goni wishes Suzanne's son a birthday. (Photo: network 18)
Arslan Goni also wished on the 15th birthday of Rehan Roshan (Hrehaan Roshan), the son of Sussanne Khan and Hrithik Roshan. With this, discussions have started once again about Suzanne and Arslan.
Mumbai :
Hrithik Roshan's ex-wife Sussanne Khan remains in the discussion for days to come. After living together for a long time, Hrithik and Suzanne divorced each other. However, the reason for the separation of the two was never clear. But the two are often spotted together because of their children. The entire Roshan family was also seen together on the birthday party of his son Rehan Roshan. But these days, the news of Hrithik's ex wife Suzanne's affair is coming out. There is a discussion of Suzanne Khan's affair with Arslan Gony, brother of Bigg Boss 14 contestant Ali Gony (Aly Gony). This discussion got further air when Arslan reacted to the photo of Suzanne Khan.
Actually, Suzanne Khan has shared a video on her Instagram account on the 15th birthday of her son Rehan. This video is a collage of many photos. In these photos, Rehan is seen cutting the cake with his family members. Sharing this video, Suzanne wrote a very beautiful caption for her son, 'My love life, my life's silver lining, you are everything to me, you are behind my smile'. On this post, Arslan Goni also wished Rehan a happy birthday. Since then, the discussion of his affair once again intensified.
Earlier, Suzanne Khan and Arslan Goni were seen together at the choreographer Shabina Khan's party. Ali Goni and Jasmine Bhasin also attended this party.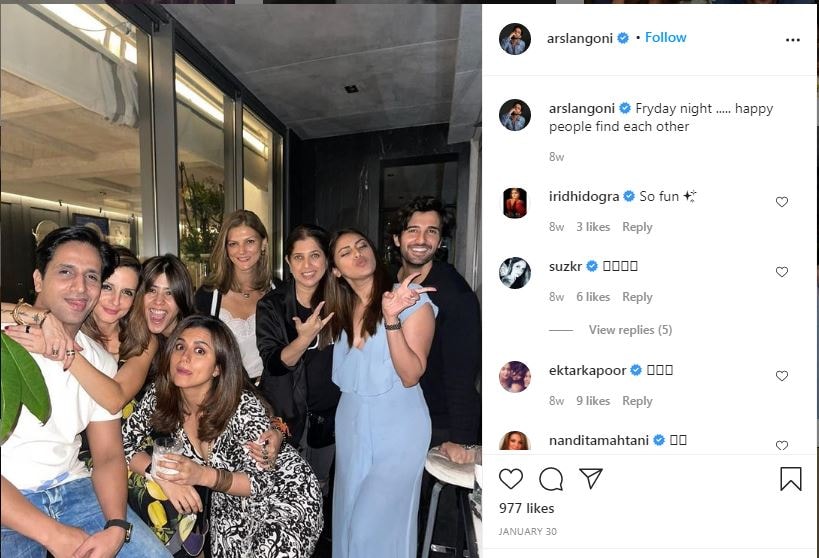 Let us tell you that Arslan made his debut in 2017 with the film 'Jiya Aur Jiya'. In this film, Richa Chadha and Kalki Koechlin were seen with him. Arslan is now in the headlines these days regarding the affair with Suzanne.