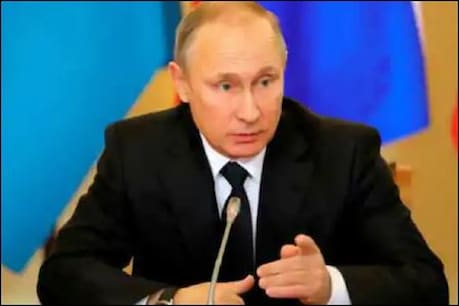 Russian President Vladimir Putin (file photo)
Russia's President Vladimir Putin has predicted that herd immunity could occur in Russia by the end of summer, given the introduction of Coronavaccine. He said that 70 percent of adults will be vaccinated by the end of summer.
Moscow
Russian President Vladimir Putin said on Sunday that herd immunity would come against the Kovid-19 in the country by the end of this summer. Putin quoted the news agency Xinhua as saying, if the vaccination campaign continues at the current pace in Russia, by the end of the summer, about 70 percent of Russian adults will be vaccinated, and then herd immunity will come.
Putin had said earlier this week that 63 lakh people in Russia had received the first dose of domestic vaccine and 43 lakh people had received both doses. Putin took his first dose of the domestic vaccine on Tuesday, although no photographs of the vaccination were released. He said that all three home vaccines – such as Sputnik 5, Epivaccorona and Kovivac, are 'effective, reliable and safe' and no serious side effects have been reported.
Also read: America is making war strategy to deal with Sino-Russian activities in Atlantic Ocean
Let me tell you that when the campaign to apply the Corona virus vaccine started, it was believed that soon the herd immunity would also be acquired. However, when the vaccine came, a large number of people were not convinced about it. The virus also started to change its form and scared the vaccine for the children. In such a situation, it is now difficult to get herd immunity. It is believed that the threat will continue for months or even years and will have to face increasing cases. It may also happen that this virus becomes a disease like influenza. A report about this has appeared in the journal 'Nature'.