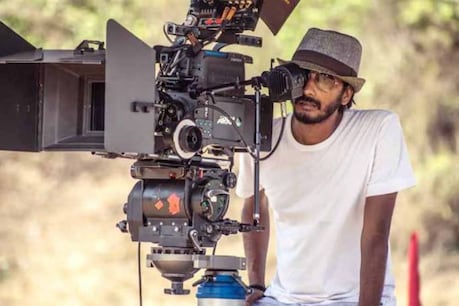 Abhishek Chaubey (Instagram @abhishekchaubey)
Abhishek Chaubey started his career as an assistant director with Vishal Bhardwaj in the film 'Spider'. He then assisted Vishal in his films 'Omkara' and 'Kaminey'.
new Delhi.
Film makers who are in the news due to their controversial films in Bollywood
Abhishek Chaubey
Celebrating his 44th birthday today. On 30 March 1977, Abhishek was born in Faizabad district of Uttar Pradesh. Abhishek has spent his childhood in Jamshedpur, Patna and Ranchi. Abhishek Chaubey started his career with Assistant Director Vishal Bhardwaj from the film 'Spider'. He then assisted Vishal in his films 'Omkara' and 'Kaminey'.
Abhishek Chaubey has done his Class 10 at St. Xavier's School in Ranchi. He did his 12th studies from Hyderabad. After finishing 12th, he moved to Delhi. Here he graduated from English Literature from Hindu College, University of Delhi. After finishing his studies, he reached Mumbai where he did a course from Xavier Institute of Communications and from here the world of films opened up for Abhishek.
His directorial debut in Hindi cinema was with the film 'Ishqiya'. The film was produced by Vishal Bhardwaj. After this, he made the sequel of this film 'Dedh Ishqiya'. Abhishek Chaubey came into the limelight when he made the film 'Udta Punjab'. The censor board objected to several scenes in the film and imposed 89 cuts, after which the matter caught fire. The bitterness between Anurag Kashyap, one of the producers of the film and Pahlaj Nihalani, who was the chairman of the censor board at the time, also came to light.
Filmmakers approached the court against the cut suggested by the censor board, after which only one cut was ordered in the film. In the film, drug addiction was shown among the youth of Punjab. The controversy caught up so much that the entire Bollywood stood up in support of 'Udta Punjab' and a press conference was also held in which all the Bollywood directors and producers gathered on the same platform.