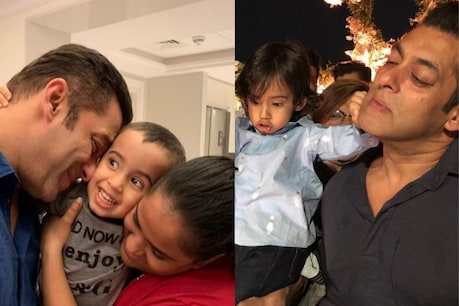 Birthday of Salman Khan's nephew Ahil Sharma. (Photo courtesy: arpitakhansharma / Instagram)
Arpita Khan Sharma and Aayush Sharma's son Ahil Sharma's son has become 5 years old. Salman Khan's love for his nephew is being remembered again on this occasion.
Mumbai :
Bollywood superstar Salman Khan's love for children is well known. Dabangg Khan often takes the opportunity to spend time with his nephew. Salman has a great affection for the children of Salman's younger sister Arpita Sharma and Aayush Sharma. Arpita and Ayush have two children, Ahil Sharma and Ayat Sharma. Today, Aahil's 5th birthday is being celebrated, on this occasion the whole family is spending their love and blessings on the child.
On the special occasion of Ahil Sharma, he is sharing some memorable moments with his maternal uncle Salman Khan. Although Salman Khan does not like to share photos of his family and special occasions on social media, but his sister Arpita Sharma seldom shares loving videos and photos of Mamu-nephew. From Ahil's birth to every big occasion, the bonding between Salman and Ahil can be seen. In one video, Salman Khan is seen making Ahil ride with his father Salim Khan. Salman's love for his nephew and Salim's love for his grandson is seen in this cute video.
Uncle Salman Khan is seen having a lot of fun with Ahil Sharma, the beloved son of Arpita Sharma and Ayush Sharma. Salman Khan's sister Arpita often shows love for her brother by writing beautiful captions while sharing videos and photos. In this photo itself, Arpita, while sharing the photo with her son and brother, wrote, 'My brother, my son, my life in the same frame, thank you for the above'.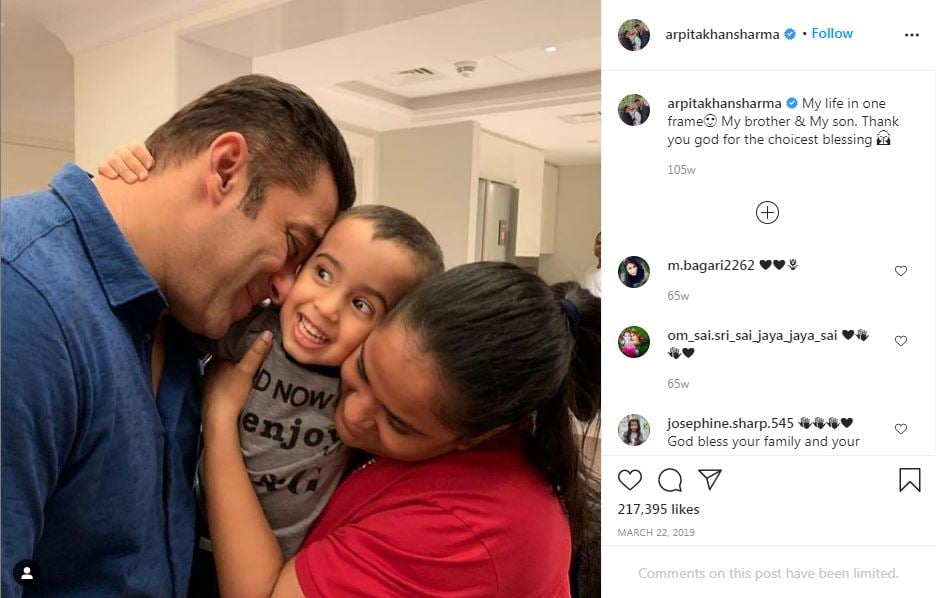 Please tell that Arpita Khan Sharma was married to actor Ayush Sharma in 2014. Ahil was born two years after their marriage.