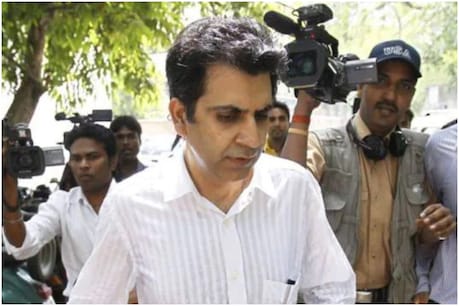 Sanjay Chandra, MD of real estate company Unitech. (File photo)
The Enforcement Directorate (ED) said that the real estate company Unitech Group (Unitech Group) has been attached to the property Attach, spread over 48.56 acres in Gurugram, Haryana. Also, the ED said that the company had a Benami Property on these properties.
Shankar Anand
new Delhi. The Enforcement Directorate (ED) has attached more than a dozen properties of the real estate company Unitech Group. The value of these assets is more than 150 crores rupees. ED said that Unitech's property spread over 48.56 acres has been attached in Gurugram (Haryana). Its price is 152.48 crores. These properties were owned by Benami Property of Unitech Group.
Anonymous possession in the name of three companies
Unitech Group's benami occupation of these properties is in the name of companies such as Crown Infra Projects Limited, Core Communities India Private Limited and Joshu Gurgaon SEZ Private Limited. The ED said that these three companies are part of a Trikara group, which is a benami investment of the Chandra family of Unitech Group. A criminal case has been registered against the promoters of Unitech Group under the Prevention of Money Laundering Act (PMLA). The company's promoters Sanjay Chandra and Ajay Chandra are alleged to have illegally diverted Rs 2000 crore to Cyprus and Cayman Islands. Pay attention to the train passengers …! Mobile-laptops to be fully charged from home, train will not get charging facility at night
Raids on more than 30 bases
The ED has raided more than 30 locations in Delhi-NCR and Mumbai. The Economic Offenses Wing of Delhi Police arrested Sanjay Chandra and Ajay Chandra on March 2017. Then both of them were arrested for diverting funds. Also, they were also accused of not delivering the delivery of the housing project in Sector-70 of Gurugram on time. The ED has accused the company of money laundering. The Supreme Court had on 19 March 2021 pulled up the Delhi High Court and a Chief Metropolitan Magistrate for why they heard Ajay and Sanjay Chandra on bail, while in August 2020, the apex court refused to grant them bail.