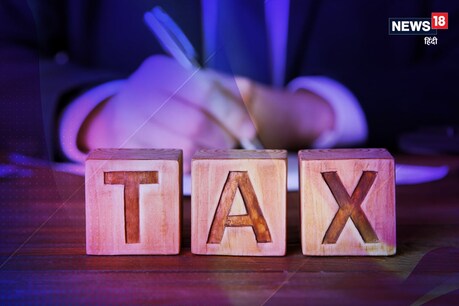 Government schemes not only get good returns with a guarantee on investment, as well as you do not have any risk ie risk.
The interest rates of banks are at the lowest level and the stock market is uncertain. In such a situation, the government's top investment scheme can prove to be a good option. It is tax and risk free.
new Delhi.
Interest rates of banks are at the lowest level and the share market is uncertain. In such a situation, the top investment scheme of the government can be a good option for you. It is tax and risk free. If you have to invest for tax saving by 31 March, then it can prove to be a good option.
According to tax experts, these schemes not only provide good returns on investment, but you also have no risk. If you also want to invest, then today we are telling you about eight such pride schemes…
Also read: If you buy a house in the name of wife, daughter, sister and mother, you will get these three benefits, know everything
TDS is not charged on the interest received on government securitiesGovernment securities means government securities. These include treasury bills (T-Bills) and government dates bonds. The maturity period ranges from 91 days to 40 years. You can buy them from your existing demat account. The advantage is that no TDS is also deducted on interest.
There is no tax on NPS
The National Pension Scheme is regulated by the Pension Fund Regulatory and Development Authority. Pension is given at the age of retirement ie 60 years. No tax is levied on the amount invested under NPS, but it is definitely taxed on the annuity received by you.
ALSO READ: JOB TALK: Stay in touch with old company, boss and colleagues, may look for jobs lottery
Deposit 42 rupees a month and get pension
Atal Pension Yojana (Atal Pension Yojana). Pension is known by name. If you are 18 years old and want to get a pension of Rs 1,000 every month, then you have to deposit only 42 rupees every month. If the pension is to be taken for Rs 5,000 a month, then a premium of Rs 210 per month will have to be deposited. In this, you also get tax exemption under Section 80C of Income Tax Act on investment. The age of the person availing Atal Pension Yojana should be between 18 to 40 years.
Neither the charging charge nor the risk of adulteration
The Reserve Bank of India (RBI) issues Sovereign Gold Bonds. There is no making charge or charge on purity on Sovereign Gold Bonds. These bonds can be kept in demat account and TDS is not deducted on it. They can be redeemed after maturity.
Also read: Loans are being taken to buy the most washing machines and dishwashers, know such interesting reasons for taking loans.
Tax savings along with investment through NSS
By investing in National Savings Certificate i.e. NSC, your money not only increases, but you also get benefit in tax. Interest is also very good on investments made in NSC. Its maturity time is 5 years and tax rebate can also be availed up to Rs 1.5 lakh under 80C on the investment made in it.
Secure daughters' future
The government has launched Sukanya Samriddhi Yojana (Sukanya Samriddhi Yojana) for daughters. Under this scheme, the account of a child below 10 years can be opened, which is easily opened in the post office or any major bank. Sukanya Samriddhi account can be opened for a minimum of Rs 250 and can deposit a maximum of 1.5 lakh rupees in a financial year.
Also read: Talk of jobs: skill of 100 crore jobs will change in ten years, so learn new skills and do re-skilling
Pradhan Mantri Jeevan Jyoti Bima Yojana comes with insurance
Pradhan Mantri Jeevan Jyoti Bima Yojana is a term insurance plan. If a person dies after investing in it, then his family gets 2 lakh rupees. The scheme was launched by the Modi government on 9 May 2015. You can take care of your family along with taking advantage of tax by putting money in it.
Senior citizens get monthly pension in PMVVY
Pradhan Mantri Vay Vandana Scheme is implemented through the Life Insurance Corporation (LIC). It has a scheme for citizens, under which monthly pension is given. Under this scheme, senior citizens get guaranteed pension at a fixed rate for 10 years. It gets an interest of 7.40 percent per annum.