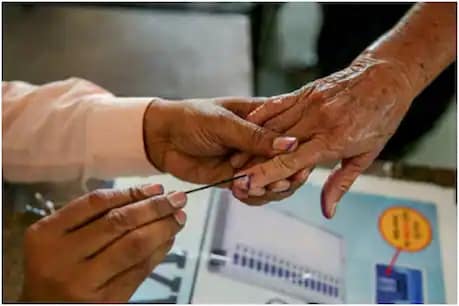 Symbolic picture
West Bengal Election 2021: The Vidhan Sabha Election has definitely brought good days to the hotel industry of West Bengal.

Kolkata.
The Assembly elections in West Bengal (West Bengal Election 2021) are proving to be a boon for the hotel industry. The 'lockdown' of the Corona virus epidemic and its prevention had an adverse effect on the hotel industry across the country, including the state. Now this sector is trying to get back on track again.
Hotel booking demand increased
Sudesh Poddar, secretary of the Hotel and Restaurants Association of Eastern India, said that the demand for booking of rooms in hotels has increased due to election visits by leaders of political parties and media persons. He said, "There is a good demand for rooms in Kolkata and other districts of the state. This is helping the industry to get back on track. "
Also read- Mamta Banerjee's rally, Amit Shah's vigorous campaigning campaign – Nandigram's war will be fought in the next two daysMore demand from BJP leaders
A source in a prominent hotel in Kolkata said that the demand for rooms is mainly from BJP leaders. Their top and other leaders are staying here for election related work. Another hotel official said, "The demand for rooms is also from the members of the national media, who are coming here to cover the elections."
Also read- Mamta sought help from BJP leader for victory in Nandigram? BJP released call recording claim
Hotel industry lost due to lockdown
The hotel and tourism sector in India was adversely affected due to the corona virus epidemic. This industry is expecting support from the government to stay in the market and get back on track. Significantly, the capacity of luxury rooms in five-star hotels in West Bengal is 1000 to 1200.