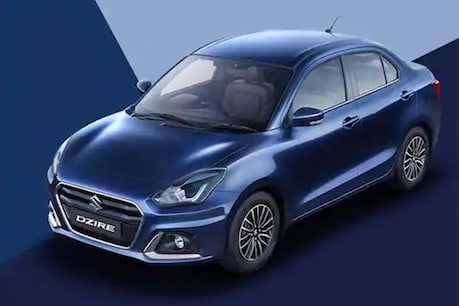 Best car to give mileage of 24 km.
5 best petrol engine cars from Maruti, Renault and Tata. Which gives more mileage than CNG cars. People feel that the petrol car does not give much mileage. In such a situation, we have brought the details of the petrol car that gives you more mileage.
new Delhi. As soon as the name of the mileage comes, CNG and diesel vehicles come first in the mind of the people. People consider petrol cars very low in terms of mileage compared to diesel and CNG vehicles, which is not completely true. There are many such vehicles in the market, whose mileage is better than diesel and CNG vehicles. So let us tell you about the vehicles whose mileage is more than diesel and CNG vehicles.
Renault Kwid – This hatchback car has been very much discussed in the look like a small SUV. Due to its low price range, this car competed with Maruti's Alto, Maruti's Espresso and Datsun's Ready-Jo. According to ARAI, this car's manual transmission variant gives a mileage of 22.3kmpl.
Also read: Plan to buy a new SUV? These 5 SUVs will be launched at a price of Rs. 10 lakhs, know everything
Maruti Swift – This is the best seller of our country. The company has recently launched its new facelift model, in which the company has changed the engine of this car, which has increased the mileage of this car. The manual variants of this car give a mileage of 23.20 KMPL and automatic variants 23.76 KMPL. Tata Tiago – This Tata car is considered to be one of the best hatchback vehicles. In the Indian market, this car competed with Maruti Suzuki Celerio and WagonR vehicles. This vehicle has been a successful product of Tata. According to ARAI, the AMT transmission variant of Tata Tiago gives a mileage of 23.84kmpl.
Also Read: Suzuki Burgman Electric Scooter Spot Before Launching, Check Here Everything About It
Toyota Glanza – Toyota's vehicle was in the Indian market with vehicles like Hyundai i20 and Tata Altroz. The company launched it with mild-hybrid technology, due to which the vehicle gives a mileage of up to 23.87kmpl.
Maruti Suzuki Dzire – This car is the compact sedan car of Maruti, the country's largest automobile manufacturer, and is one of the highest mileage vehicles on this list. According to ARAI, the AMT transmission variant of Maruti Suzuki Dzire gives a mileage of 24.12kmpl.