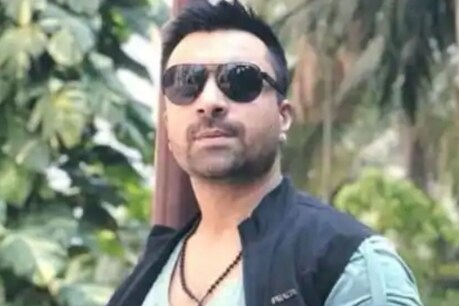 Ijaz Khan
In the drugs case, actor Ejaz Khan (Ajaz Khan) was interrogated over the matter, after which NCB arrested him. Today he will be presented in court.
Mumbai.
The Narcotics Control Bureau (NCB) has been arrested today after a lengthy interrogation of Bollywood drug case actor Ejaz Khan on Tuesday. According to the information, Ijaz was questioned for a long time on this matter, after which NCB arrested him. Today he will be presented in court.
The NCB arrested Ajaz Khan on Tuesday (March 30) in connection with the Bollywood drugs case. Actually, Ijaz was in Rajasthan for a few days in connection with the shoot. As soon as he returned to Mumbai, the NCB team took him into custody. He was arrested earlier in the year 2018 also for banned drugs.
NCB sources say that links have been found between Ejaz Khan and Batata gang, the biggest syndicate of drugs in Mumbai. After capturing Ejaz, the NCB team also conducted raids in Andheri and Lokhandwala areas of Mumbai. Before Ijaz, Shadab Batata, son of Mumbai's biggest drug supplier Farooq Batata, was arrested on Saturday last week. It is believed that Ejaz has been taken into custody only after the questioning of Shadab.
Ejaz Khan was earlier arrested by the Narcotics Cell of the Mumbai Police on charges of taking banned drugs in 2018. According to reports, he was intoxicated when he was arrested. He had got 8 EXTEC tablets from him, which weighed 2.3 grams and cost 2.2 lakh rupees. During that time, Navi Mumbai Police also seized two mobile phones from the actor. When they were caught, they were partying in a hotel. Let me tell you that Ijaz was in the discussion for the last several days due to many reasons. Ejaz Khan has also appeared in the popular TV reality show Bigg Boss. During the assembly elections, actor Ejaz Khan contested as an independent candidate from Byculla seat in Mumbai, though he got less than NOTA votes and his bail was forfeited.